VoIP Referral Partner Program
Earn commission every time you refer your clients to us!
VoIP Referral Partner Program
What is the VoIP Referral Program?
Our VoIP Referral program allows IT businesses or other participants in Rhode Island, Massachusetts, or Connecticut the ability to earn additional revenue by referring new customers to our CloudWorx cloud-hosted VoIP platform.
All you have to do is provide your customers information to us, and we take it from there while you earn a commission every month on recurring service charges. The more you refer CloudWorx, the more you earn!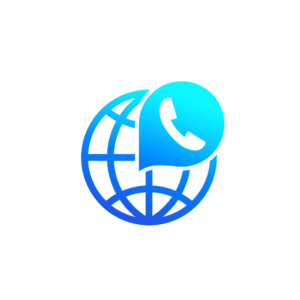 Benefits of the Rhode Island Telephone VoIP Referral Program
FREE to join the program.
Earn 20% commission on monthly recurring service charges.
Start earning immediately after your customers enroll in CloudWorx.
No contract agreements.
Rhode Island Telephone will manage your customers and service, or you can choose to be as involved in managing your customers as you want.
Your customers receive 24/7 LOCAL support.
FREE CloudWorx trainings throughout the year for your customers.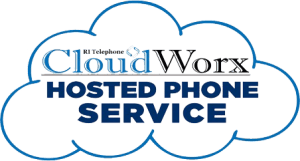 When you are selling a reliable and secure product, you can increase revenue and feel confident that your customers are getting a world class product. Our cloud-based business phone system offers all the phone features of an expensive phone system at an affordable rate. Your customers will love its ability to support a mobile workforce with a self-service portal, and a system that's easily scalable, with new features added as they become available, and free lifetime support.
What Our VoIP Resellers Are Saying:
It has been a pleasure working with R.I. Telephone over the years.  As owner of JPA Technologies for nearly 20 years, I have always been looking for another company to compliment my skill set.  I have tried many companies and was never satisfied until I met R.I. Telephone.  The level of skill, reliability and an honest care and pride for the work they do is something I have not seen with any other company I worked with in the past.  Whenever I recommend them to a client of mine, I never worry that the job will not be done right.  In the I.T. field, that is nice thing to have.  I look forward to many more years of fine work from them no matter what the job entails.
Joe A.
I have worked with many business phone companies and RI Telephone is by far the best and most reliable.
George J.
I meet with Carlos from Rhode Island Telephone about 12 Years ago. We had a lot of the same customers, such as National Business Furniture, AGAR Machine and Welding and many others. My customers needed phone services and it turns out we started working together by giving referrals to each other. Rhode Island Telephone has an amazing track record and has been in business for a long time so when I was asked to see if I wanted to resell their service it kind of made sense. I now have been working with them for long time and have a nice client list built up, I look forward to working with Rhode Island Telephone more and building not only a partnership but also a great friendship as well.
Joe M.
Our partnership with RI Telephone has been a game-changer for our business. Thanks to their industry knowledge and exceptional customer support, we have been able to offer our clients a reliable and high-quality communication solution that meets their needs and exceeds their expectations. With their easy-to-use platform and competitive pricing, we have been able to expand our customer base and increase our revenue. We highly recommend RI Telephone to any business looking for a top-notch VoIP provider and a trustworthy partner.
Matt V.
VoIP Referral Program
Have Questions? Contact Us.
Just complete the adjacent form and we'll be in touch!  Or if you'd prefer to speak with one of our experts immediately, please feel free to give us a ring directly.
"*" indicates required fields