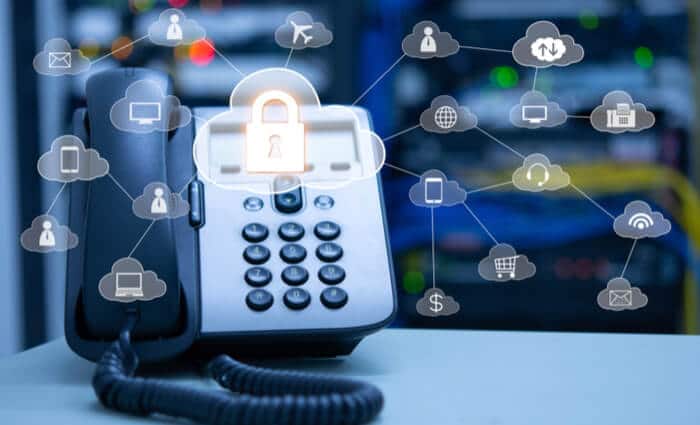 Every organization relies on communication, regardless of its sector or size. It's what helps to keep employees productive, engaged, and satisfied with their work. Companies can significantly benefit from cloud-based VoIP solutions because they have the potential to improve performance for companies.
What companies need to decide is whether they should go with cloud-based or on-premise VoIP telephone solutions. Today, companies are increasingly moving to cloud-based VoIP phone options, and here are the four primary reasons that convince them to embrace these cloud services to enhance their communications.
Benefits of Cloud-Based VoIP
Cost-Efficiency
Every organization wants to cut their operational cost as much as possible. Traditional telephone requires regular maintenance costs and upfront investments, unlike hosted VoIP solutions which allow them to pay depending on their need for the service. Also, since the technology is cloud-based, no physical hardware requires upgrade and maintenance expenses. Typically, the VoIP service provider hosts, upgrades, and maintains the technology for its clients which makes the VoIP phone system a most cost-effective and scalable option.
Time Management
VoIP telephone systems offer better time management for the organization's IT team. Because there's no need to install and maintain on-site hardware, these responsibilities are taken care of by the service provider. The IT team can then focus its time on other projects that are of more strategic importance for the business. It makes the company better able to tackle high-level, ambitious programs as well as make important IT upgrades that would otherwise be postponed due to day-to-day maintenance.
Business Continuity
Business can benefit from far superior business continuity capability with cloud-based VoIP solutions than with a traditional phone system. The VoIP service is provided and operated off-site by a third party, so in case any human-made or natural disaster occurs, the business can keep making and receiving their business phone calls. Organizations can also continue to use their unique business phone numbers even though they're operating from other locations and not at their physical office. The risk of disruption or downtime is minimal thanks to the cloud technology, and as long as you have Internet access, your cloud phone solution will allow full functionality anywhere.
Flexibility
On-premise, traditional phone solutions are not as flexible as cloud VoIP solutions. The cloud enables you to add more users quickly, so whenever you hire a new employee, they can have their VoIP line up and running in no time. This process is more time-consuming and complicated with an on-premise solution, which reduces the company's flexibility. What's also more flexible with cloud-based VoIP is the pricing – you are charged with the services you utilize instead of paying a fixed rate.
How to Get Cloud-Based VoIP For Your Business
With such an efficient and straightforward phone system, such as cloud-based VoIP, your company can focus on customer experience, customer satisfaction, and increasing sales. When you add the lower total cost of operation, greater control, and greater flexibility that it offers, you have enough solid reasons to opt for a cloud-based VoIP solution for your business.
Contact RI Telephone, and we will recommend the best type of VoIP telephone service to satisfy your needs after assessing your existing phone system and physical location.