The 8th Annual Ocean State Business Expo is Just Around the Corner…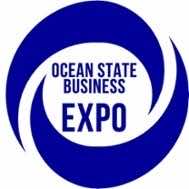 As Rhode Island's businessmen and women gear up for the Fall, we also have our eyes on the upcoming 8th Annual Ocean State Business Expo. This yearly gathering provides a great opportunity for anyone looking to make connections, swap B2B advice, or get involved with the MVPs of the biggest little state's corporate community
The expo takes place on Thursday, September 29th and runs from 12PM to 6PM at the Crowne Plaza Hotel Ballroom in Warwick. Admission is free with the presentation of your business card at the door; this means that you've already got your golden ticket, so to speak, and you should take advantage of it!    
Come Visit Our Booth!
We're super excited to meet-and-greet with our fellow Ocean State organizations, so make sure to visit our table when you're making your rounds.  When you stop by our booth, you can meet the RI Telephone team and:
Ask your support and troubleshooting questions

Learn about our state-of-the-art cloud based system, CloudWorx

Discover how VoIP can lower costs and boost your productivity

Find out about our fax-to-email solution, video conferencing systems, and more!
Can't make it to the event? Have a question for us before then?