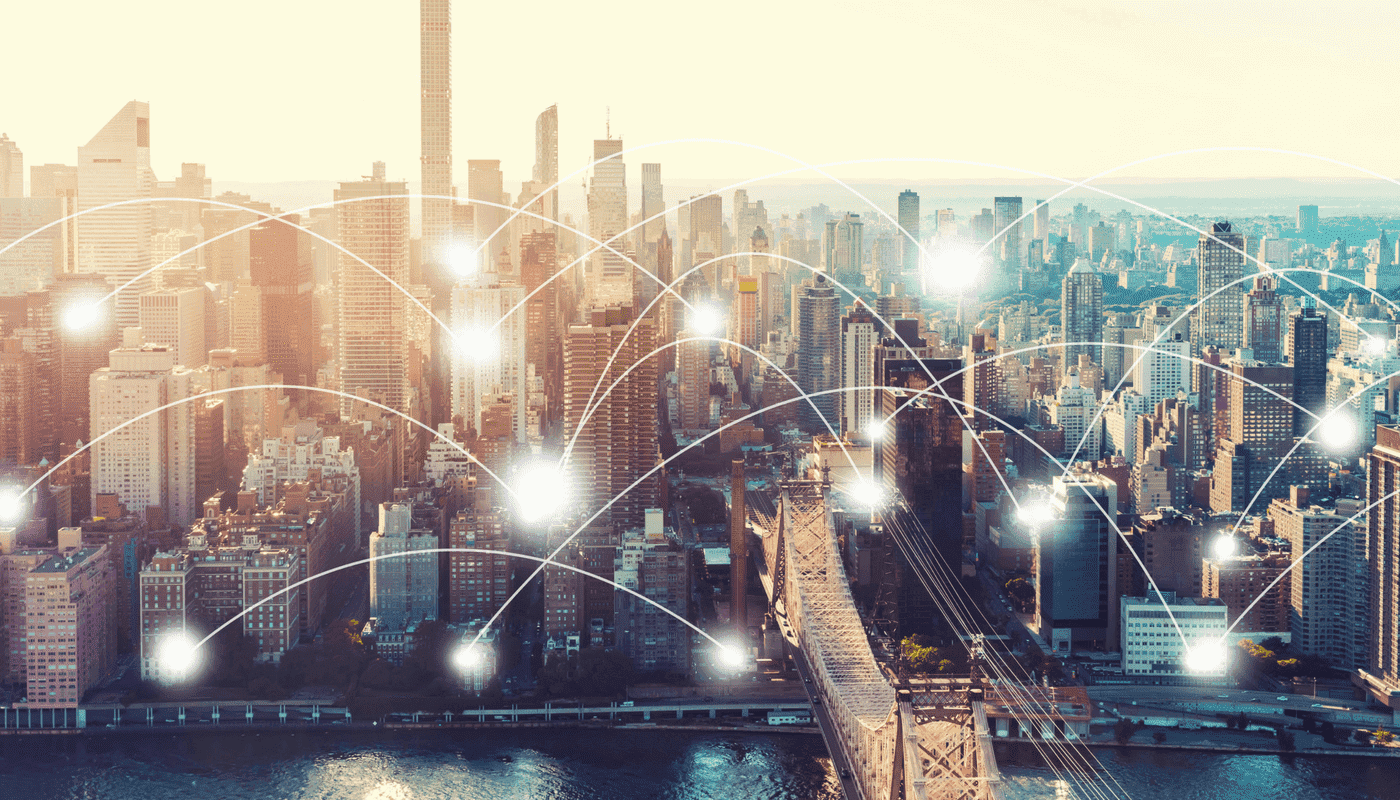 Many people are left to choose Cox Communications vs Verizon Fios. They are both primary phone, internet, and TV providers, but the choice is difficult because there's a decent amount of overlap in their services. FiOS offers a more premium service, their network is 100% fiber, but comes at a higher price. On the other hand, Cox Communications provides better internet coverage and fewer high prices. The choice of provider can ultimately come down to finding out which one has stronger network coverage in your area and which has better offers, regarding customer service and add-on subscriptions. We've done some digging for you and outlined some of the differences when it comes to Cox Communications vs Verizon Fios. 
Cox Communications Technology
Cox Communications' network covers large parts of nearly 20 States. They deliver their services via an HFC (hybrid fiber coaxial) network. The next-generation fiber-optic cables make up the backbone of their system. Within neighborhoods, these cables terminate at nodes and branch off to serve subscribers via coaxial cables. One node can serve 50-200 residences and effectively share bandwidth between customers on a node thanks to their "statistical multiplexing" technology. However, this is why users may experience a slower transmission when hundreds of internet users browse the web simultaneously (peak internet usage time), sending and receiving data over the same fiber-optic cable.
Verizon FiOS Technology
Verizon FiOS, on the other hand, uses an FTTH (fiber-to-the-home) network to deliver phone, internet, and TV services to their customers. They were among the first to deploy an entire system of fiber-optic cables but are still available in fewer states than Cox Communications.
FTTH network, unlike hybrid systems, carries data to the subscriber entirely via next-generation fiber-optic cables. The core disadvantage to this network layout is cost. When we combine the cost of labor to install a network-layout underground and the high cost of fiber cable, it costs an internet provider more to build up-front. That is why FTTH is considered to be the premium solution of consumer internet connections because, besides higher prices, it does offer the highest bandwidth capabilities and lowest latency.
Read our cable vs fiber internet blog for more information on the difference between cable and fiber optic network connections, and why this is important for choosing between Cox Communications vs Verizon Fios. 
Cox Communications vs Verizon Fios Installation
Cox Communications encourage their customers to self-install (which is possible if a residence has already been wired for cable service). For self-installation, you need to follow the instructions provided on their site, and you'll save yourself some money up-front. You can also schedule a time for professional installation through the provider if your home hasn't been wired for their service or if you don't want to mess around with the configuration and cables yourself.
For Verizon FiOS, it is recommended to go with professional installation. A FiOS technician will use fiber-optic cables to connect your system to the FiOS' network and install an ONT (Optical Network Terminal) to which your FiOS router needs to communicate for internet access.
Cox Communications vs Verizon Fios Customer Service
Both Cox and Verizon are known for their decent system maintenance and customer service. Verizon has outmatched their competitors for HD video clarity and dependability. Their website has a chat system that makes communication with support teams comfortable and in real-time. Cox guarantees an on-time support service as people often complain that technicians arrive late or never even show up. If Cox personnel arrive late, their customers receive $20 credits. They also allow users to request refunds within 30 days and install cable boxes for free.
The overall verdict? If you want the best HD picture quality, packages in a broader range of budgets, and higher reliability, Verizon is the best choice. Cox, on the other hand, provide more channels per dollar and is available in many more locations.
If you can't decide between Cox Communications vs Verizon Fios, reach out to Rhode Island Telephone for consultation or support services. Our experienced team of technicians is ready to tackle any request you may have regarding installation.