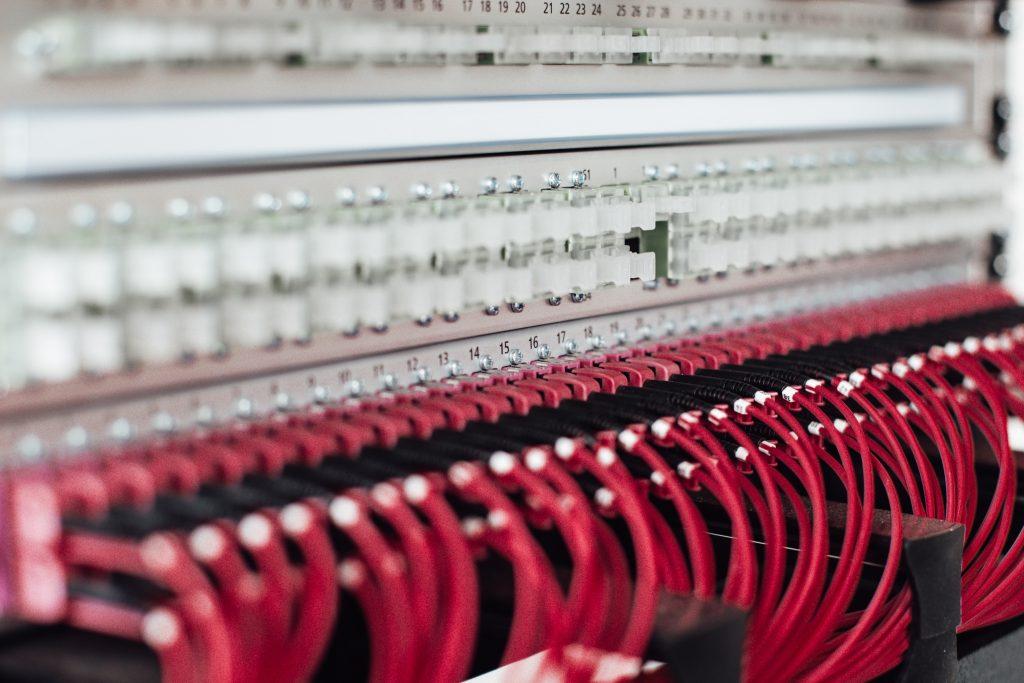 When it comes to cable vs. fiber internet, businesses need to know that their internet speed and service is up to snuff when it comes to meeting today's high demand for fast, consistent connections. Most businesses use cloud-based applications, video conferencing software, and VoIP – all of which rely on strong, fast internet connections. It's vital to verify that your contract with your internet service provider fully covers your company's needs.
Rhode Island Telephone offers consultation services for customers with internet connection concerns. If you're not sure if your setup is performing up to your expectations, we can inspect your system and review your contract to ensure your business is getting its money's worth. You can't afford to simply deal with poor performance when it comes to your internet connection!
Cable vs. Fiber Internet
Cable is typically more widely available in some areas than fiber internet options. A cable network connection runs off of coaxial (coax) cables (a type of copper cable), and transmits data via electricity. These cables share a connection through a utility pole, and are connected to multiple homes or businesses that share this same connection, meaning you may experience slower speeds if everyone uses the internet at the same time. Because it uses an electrical signal, it's also susceptible to interference from weather events and electromagnetic interference.
Differences in Internet Speed
When it comes to speed, some cable companies may advertise 100 Mbps or more, but this tends to only apply to the download speed. An asynchronous network connection means that download and upload speeds are different. So, even though your cable internet may be packaged as speeds of 100 Mbps, you'll only see a maximum of 20 Mbps for uploads. Cable internet service is still a reliable option if you're looking for something more cost-effective and don't need to use the internet for all of your business needs.  
If the option is available in your area, fiber optic internet services (like Verizon's FiOS offers) provide much better connection speeds than standard cable internet connections. Fiber internet connects directly to your home or business through fiber optic cables. These cables are great for transmitting data over a long distance and don't experience interference the way coax cable connections do.
Unlike cable internet, fiber optic internet is synchronous: If you purchase a 100 Mbps plan, you'll get 100 Mbps connections for both uploads and downloads. This is a big advantage if your company relies heavily on cloud-based VoIP and other services that need robust internet connections.
Reviewing Your Cable vs. Fiber Internet Contract
It's vital to fully understand your contract with your internet service provider before making a commitment or signing a contract, and there are a few considerations that are easily overlooked. For example, many cable internet providers include automatic contract renewal – unless you specifically ask about canceling your contract, you could wind up stuck with a contract for far longer than you'd like. Also, cable companies often charge hefty fees for early cancellations or when you make changes to your plan mid-contract.
Consult the Experts on Cable vs. Fiber Internet
In some cases, your company may function best with both cable and fiber optic internet connections. This may not be necessary for every company, but some businesses that are completely reliant on internet connections could find peace of mind having a consistently available backup internet connection. In fact, we can supply the technology needed to leverage both cable and fiber at the same time! 
Additionally, Rhode Island Telephone can help make sure that your internet connections are meeting your expectations and determine what works better for you- cable vs. fiber internet. Before you renew your contract with the cable company, contact us so we can assist you in assessing your options. We may be able to help you find a more reliable and cost-effective solution for your internet needs. Reach out to our team for more information, and let us know how we can help your business.