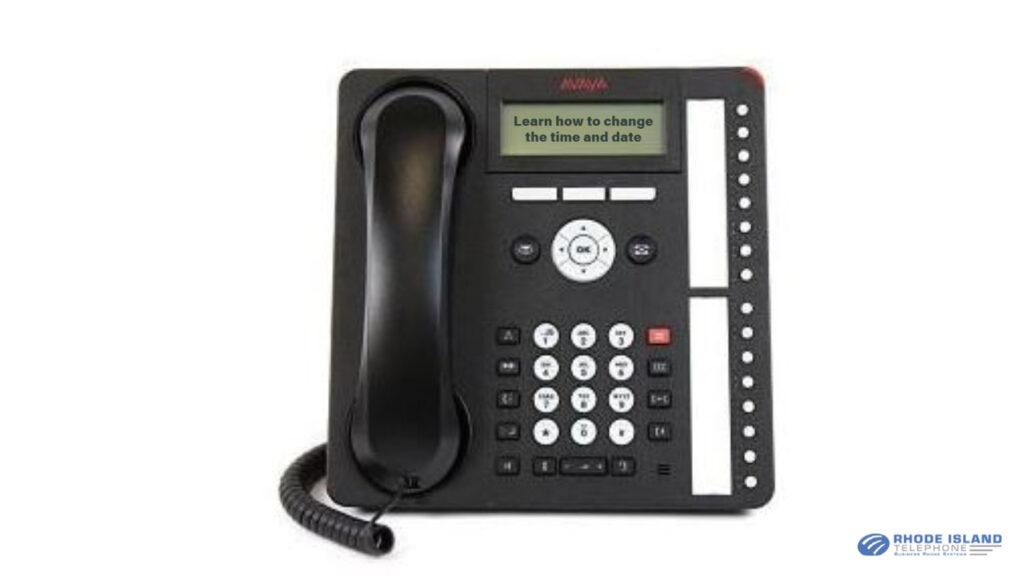 Many of our customers have an Avaya phone system, and it's easy to see why. It's a simple system that's loaded with a lot of great phone functions that can serve your business needs. As with any phone system, it's important to know how to use its features in order to take advantage of everything it offers. Sometimes knowing how to do the little things with your phone system can make a big difference.
With these simple instructions, we'll show you how to change the time on Avaya phone system.
How To Change the Time on Avaya Phone
It's important to note that your Avaya phone must be in basic mode to change the date and time. It also has to be done from either extension 10 or 11. If you don't think you have these capabilities or you don't know what mode your phone is in, then you should check with your telecommunications provider or support staff to assist you.
In extension 10 or 11 you will see an Admin button; press select on the button below.
You will then see System Administration appear on the screen, press select.
System Parameters will appear, press select again.
The system date option will appear, if you want to change the date then you press select and enter the date.
For more selections, press the back button and arrow down for more options.
System Time will appear, press select.
System time must be entered in military time. For example, 1:15pm would be entered as 13:15.
Once your all done, press the back button several times until you reach the main menu or simply pick up the receiver and hang it up and you will be directed back to the home screen.
We know your needs don't stop once your phones get installed, if you have questions about your Avaya phone or need help making system changes, please reach out to Rhode Island Telephone. We have also made it easy to for you to access a wide variety of phone system manuals to assist with utilizing the functions of your phone.
Video Instructions for How to Change the Time on Avaya Phone
In our video below, we are using Avaya phone model 1416. These instructions will also work for the 1408 and other Avaya phones as long as it is in basic mode.