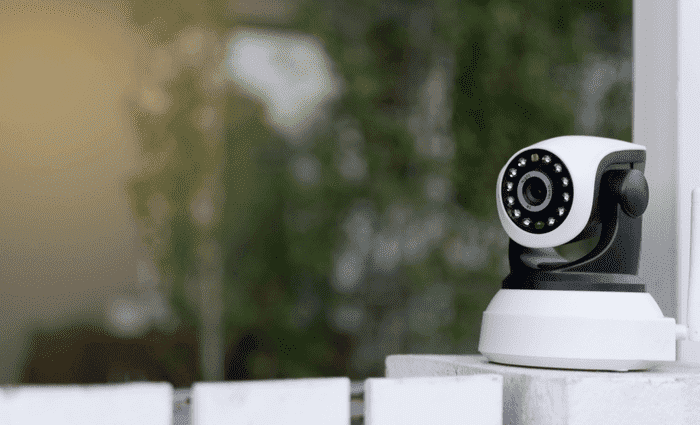 Security camera systems have one purpose – to give a peace of mind to their users. With so many options available, making a choice between wired vs wireless security camera systems can be overwhelming, especially if your focus is on running a successful business. We'll take a look at the pros and cons of both security systems so you an make an informed decision about which is best for your business (or home) needs. 
Wired Security Systems
Wired security systems have been around the longest and are hardwired into a property's electrical system. The equipment for wired security systems is easy to maintain. After it's set up, you don't need to worry about any battery charges or maintenance, and the consistent stream of video means you'll never have a lapse in surveillance coverage. Wired units are the best choice for large spaces because they can handle more sensors and can span between buildings located on one property.
As for features, wired systems offer superb units with HD video surveillance and control panels in multiple rooms. Professionals favor them due to their consistency, reliability, and security, and because they are less vulnerable to hacking. Unlike wireless systems that rely on sensors that use radio frequency to communicate, wired networks are very reliable (as long as the phone line isn't snipped or the wiring damaged.)
On the other hand, wired systems have certain disadvantages. They are more vulnerable because burglars know that, to disable a wired security camera system, they only need to cut the phone line. Wired systems are expensive to install and a pain to uninstall. You'll need to ensure you have the proper network cabling before you move forward with a wired system, and that's if it's even possible to install at your location. Installing wired equipment is difficult and costly because it needs to be embedded in the premises (i.e., drilling holes inside walls to install low-voltage wires) with each camera connected to the central monitoring.
The last of cons is the problem of control – wired systems can be controlled only from the room where the control panel is located.
Wireless Security Systems
Wireless camera systems are more flexible to install, use, move, and upgrade. When it comes to installation and uninstallation, wireless security camera systems are pretty flexible. There's no complicated wiring or drilling, so it's very swift and easy to install. To uninstall there will be no damage to the walls, which eliminates a lot of fees. If you rent your office space or home, you can move your security system wherever you go.
Wireless camera systems don't have any phone lines that burglars can cut to disable them, so that's extra protection. The equipment is easily modifiable and upgradable, and the system is remotely accessible via cellular technology which allows you to check your cameras live stream from your smartphone.
Unlike wired systems, wireless cameras are battery operated, which means that you must check for battery life of the cameras and sensors. They are also limited in distance and vulnerable to interference. Just like your smartphone can disconnect from a Wi-Fi connection, wireless camera systems can disconnect due to interference in radio frequency communication. There is also a risk of hacking as some wireless units fail to authenticate or encrypt signals sent from sensors. You'll need to stay on top of doing security updates and changing your password to prevent hackers from interfering with your cameras. 
Wired vs Wireless Security Camera Systems Checklist
Both wired and wireless cameras security camera systems are reliable, but it depends on what your needs are and what your location can sustain. Our Wired vs wireless security camera checklist provides a visual example of the pros and cons of each system.  
At Rhode Island Telephone, we offer services that include installation of telephone wired and wireless networks to support security surveillance systems for business, as well as remote monitoring, tech support, servicing, and on-site maintenance. Contact us now to receive a free quote!