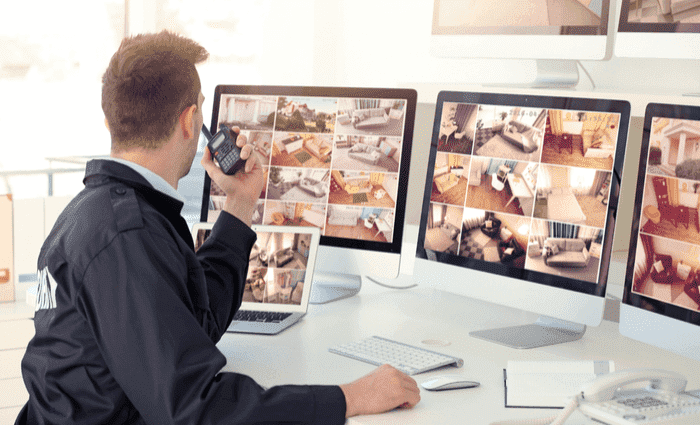 To build a successful business takes time, perseverance, and hard work. But what's the point if your company is not secured and vulnerable to threats? A business owner must have a peace of mind when it comes to security. With high-performance security cameras by FLIR, you can secure your business, whether it's a small shop or a warehouse on another continent.
Besides the visual connection, FLIR offers thermal cameras with PTZ tracking and onboard analytics capabilities, which can detect the heat of intruders and provide accuracy and identification. With this kind of technology, you will know the most appropriate response to any situation. FLIR cameras can help small business owners fall asleep quickly at night, knowing that their precious business is protected from vandals and thieves.
FLIR Camera Features
FLIR offers different camera models, from thermal to smart-analytic. Thermal cameras allow you to see what your eyes cannot. Regardless of lighting conditions, there is always heat radiation reflected or emitted by all objects that are invisible to the human eye. If the conditions are imperfect or even challenging, thermal cameras offer superior protection. They are immune to visual limitations and great for camouflaging foliage, help you detect a false alarm, and provide a higher return on investment.
FLIR cameras are suitable for both indoor and outdoor surveillance because their mixture of domes, bullets, PTZ, specialty, and fixed cameras are ruggedly built. They deliver high-quality picture as well as the best end-to-end user experience as they are designed to work with United VMS. Also, if you can't access your NVR, you can review the recorded footage on your smartphone or while at home.
NVRs (Network Video Recorders)
How many cameras do you need to monitor? One, four, or eleven? Regardless of the number of cameras in your business premises, Meridian NVRs and FLIR Horizon are very easy to deploy. FLIR NVRs are powered by FLIR United VMS 8.0 for the best performance, including video wall capabilities, cyber protection, and 4k adaptive streaming. FLIR NVRs can be integrated with other FLIR NRVs from multiple locations, and they require no configuration because they arrive pre-licensed and pre-staged.
FLIR United VMS (Video Management Solution) has a scalable architecture, an open-platform design which is intuitive to use and stands as the most potent way for integrating and controlling visible and thermal cameras and all supporting technology.
Service and Support
Excellent customer support is among the most critical factors that separate a good business from a superb one. FLIR has a global support team that works tirelessly to provide technical services, training, and expertise. If you're not savvy with surveillance technology, you can take webinars or in-person training courses to get the best practices for using FLIR's technology.
If you have a small business, there's no need to worry about your security with FLIR's full range of top-notch security cameras. The various features and integration options, such as thermal and visible technology, HD video quality, open-platform software design, NVRs, and United VMS allow for tactical surveillance composition of mixed camera models.
The world is heading towards integration. With today's technology, we can stay connected at all times, and with the Internet of Things developing at light speed, we can connect various systems and devices to make them work as one. FLIR gives you video and control over both analog and IP networks. If you are interested in setting up a phone line network for your security camera system to establish security camera communication, reach out to Rhode Island Telephone to schedule a free system assessment and consultation today.