Running a dental office requires a delicate balance of providing exceptional patient care while managing the day-to-day operations efficiently. One often overlooked factor that makes a big difference in productivity is choosing a phone system with the features and functionalities a dental office needs.
A tailored phone system for your dental office can make a huge difference in your communications. You can optimize overall productivity by making appointment scheduling easier and enhancing patient experience. The right phone system makes your team's lives easier while also making your patients happy. In this blog, we'll share some recommendations on how to choose and implement the ideal phone system solution to unlock the full potential of your dental office. So, let's dive in and explore how you can choose the right phone system among so many options.
Phone System for Dental Office: Seamless Communication Channels 
For a dental office to be productive, communication must run smoothly. Investing in a dental office phone system that offers multiple communication channels, such as voice calls, SMS messaging, and video conferencing, is an intelligent choice.
This allows your team to connect with patients, colleagues, and specialists through their preferred method, resulting in quicker response times and improved collaboration. Centralizing all communication within a single phone system eliminates the need for juggling multiple devices or platforms, saving time and ultimately increasing productivity.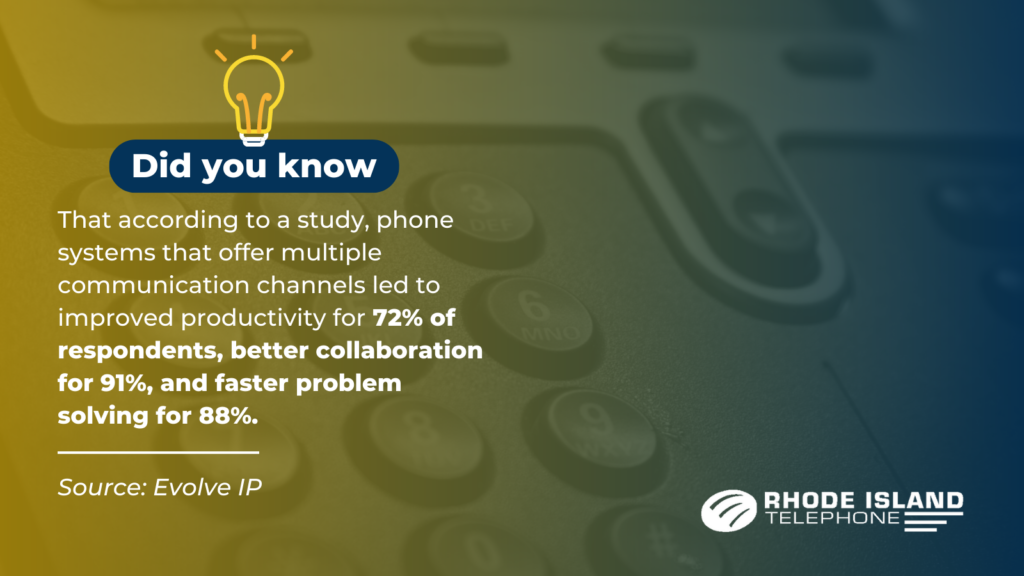 Phone System for Dental Office: Customizable Call Routing   
Every dentist clinic has different call routing requirements. A good phone system for dentist offices with configurable call routing features guarantees that calls are quickly sent to the appropriate department or team member. Whether sending emergency calls directly to the dentist or routing calls based on the patient's concern, configurable call routing maximizes efficiency and reduces time wasted transferring calls.
This means patients can receive timely and accurate support, making their experience more enjoyable while letting your employees focus on their specialized responsibilities.
Phone System for Dental Office: Voicemail and Call Recording  
Missed calls or missing facts can frustrate both staff and patients. A fully functioning phone system for dental offices has to be a tool you can rely on. With voicemail and call recording capabilities, you can never miss important patient information. Voicemail guarantees that no important messages fall through the cracks, allowing your team to respond quickly.
On the other hand, call recording not only acts as a vital reference for patient information but also allows for quality assurance and training opportunities. By recording and evaluating calls, you can find areas for improvement while improving your customer service experience for your patients.
Phone System for Dental Office: Mobile App and Remote Accessibility 
Make sure to choose a phone system for your dental office that offers a mobile app, allowing your staff to stay connected even when they are away from the office. Whether answering calls, accessing voicemails, or reviewing schedules, managing office communications remotely can become a great asset in emergencies.
Improving productivity in your dental office requires a multifaceted approach, and a well-chosen phone system is the key to success. Invest in the best phone system solution for your needs and watch your productivity skyrocket, resulting in better patient care and business success.
Rhode Island Telephone Offers a Perfect Phone System for Dental Offices  
Take your dental office's productivity to new heights with Rhode Island Telephone's perfect phone system solution. Contact us today to schedule a consultation and revolutionize your communication infrastructure.