The world as we once knew it has changed. There was once a time when traditional phone systems were pretty much all offices could rely on for their communications. Nowadays, not only would an old-fashioned phone system not be enough, but it is no longer the only communication avenue we can rely on.
Government agencies and organizations rely heavily on effective communication. Not only is the communication they deliver to the public important but also the internal communication they utilize makes operations possible as well. For this reason, it is vital to have a cutting-edge phone system that can keep up with such important demands. Today's blog will provide valuable insights and recommendations for those choosing a phone system for government purposes. Don't forget that with the perfect phone system, you can completely transform your operations.
Embrace a Cloud-Based Phone System for Government
Cloud-based phone systems revolutionized communications for offices across all industries. Unlike traditional phone systems, cloud-based ones do much more than just make and receive calls. They offer a myriad of features meant to make communications more efficient. More importantly, a phone system for the government agencies should be integrated with other communication methods, all also cloud-based. In most cases, this includes web conferencing, business texting, and video calling.
In a government office setting, these advanced features and multiple communication channels are handy, as delicate information must quickly get around. Moreover, they facilitate seamless remote communication and collaboration, allowing employees to stay connected regardless of their location, thus enabling flexible work arrangements and disaster recovery capabilities.
Unified Communications for Enhanced Collaboration
Unifying communications can be life-changing for professionals. They become a straightforward way to optimize operations and even facilitate collaboration among teammates. A complete phone system would allow you to integrate various communication channels, such as voice, video, instant messaging, and file sharing, into a single cohesive system. When your systems are held in a cloud, they become scalable and can grow whenever needed.
By implementing these solutions, government agencies can foster real-time collaboration among teams, departments, and external stakeholders. The great thing about them is that they do all this while remaining a cost-effective solution that won't rack up your communications budget. These platforms also simplify instant communication with features like presence indicators, which allow employees to identify each other's availability, improving response times and overall efficiency.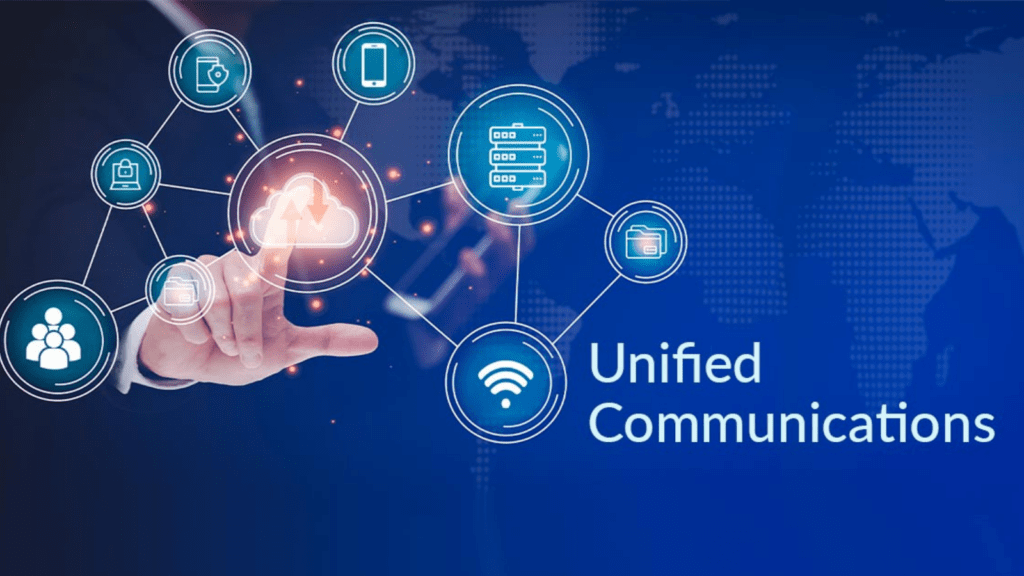 Enhancing Accessibility with Mobile Integration
In an increasingly mobile-driven world, government agencies must ensure that their phone system solutions are mobile-friendly. A phone system for government agencies should come with mobile applications that can be installed on any internet-connected device. Whether your team prefers to communicate from their phone or tablet, a mobile solution can empower them to stay connected and accessible on the go.
Ultimately mobile integration facilitates seamless communication and collaboration, enabling employees to access voicemails, emails, and other critical communication tools from anywhere at any time. This accessibility enhances productivity and promotes a responsive and agile government.
Advanced Call Routing and Automation
Government agencies often face a high volume of incoming calls, which can be time-consuming and overwhelming for staff. Implementing advanced call routing and automation features can alleviate this load and streamline operations. Intelligent call routing directs callers to the appropriate department or employee based on predefined rules or caller input, minimizing call transfers and improving the experience of those calling your team for help. This is an important asset in a phone system for the government, where people are often calling to solve urgent matters.
Automation tools such as interactive voice response (IVR) systems can handle routine inquiries, freeing staff to focus on more complex tasks. These solutions optimize efficiency by ensuring callers are promptly directed to the needed resources.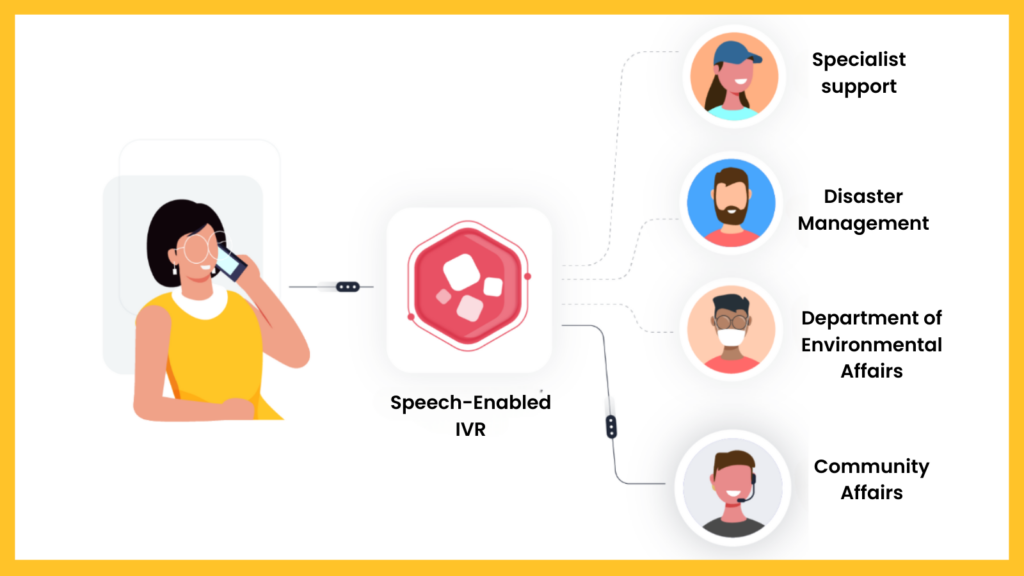 Robust Security and Compliance Measures
Government agencies handle sensitive information, making security and compliance crucial when implementing phone system solutions. Choosing providers that offer robust security features such as encryption, secure connections, and multi-factor authentication is essential.
Additionally, compliance with relevant regulations should be a priority in a phone system for government agencies. Government agencies can build trust with citizens and protect sensitive data by ensuring the confidentiality, integrity, and availability of communications.
Communication and collaboration are essential parts of day-to-day life in a governmental office, and the right phone system can make a massive difference for team members. By harnessing the power of these innovative solutions, government entities can improve productivity, enhance citizen satisfaction, and build a more responsive and efficient government for the future.
Rhode Island Telephone Your Trusted Provider
Supercharge your government operations with Rhode Island Telephone's cutting-edge phone system for government agencies solutions.
Contact us today to schedule a consultation and revolutionize your communication infrastructure for increased efficiency and effectiveness.