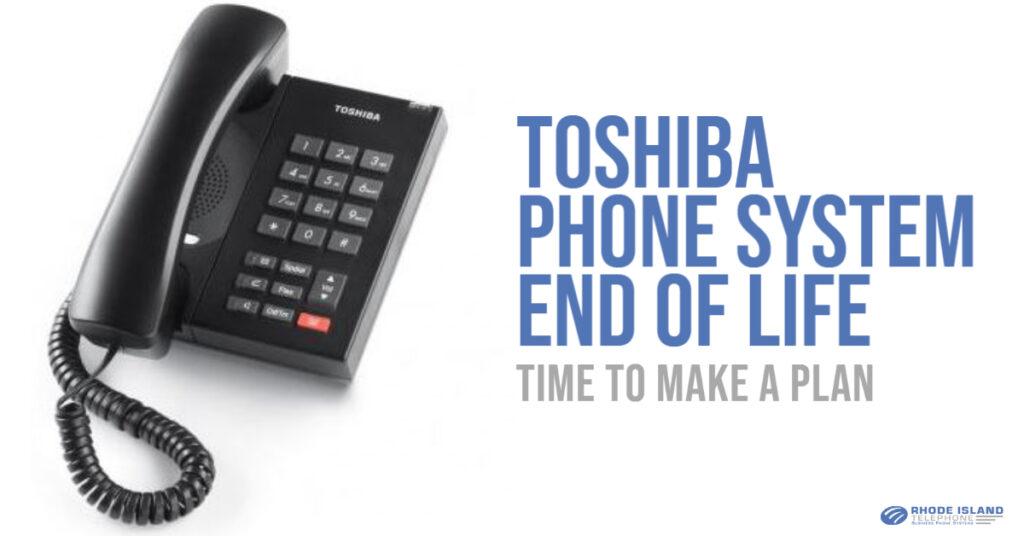 If you're a Toshiba phone user then we've got news for you: Toshiba phone system end of life mode is in full effect. While the company is still in business, they discontinued support and production on a variety of product lines, like laptops and telephone systems.
The phase out began several years ago, but at the end of 2021 support services also came to an end. With technology changing so quickly over the past few years it hasn't been unusual to see companies, like Toshiba, reposition themselves by scaling down their business to focus more directly on other products or transfer ownership to other brands.
What does this mean for you? We've gathered up all the information you need to determine what to do if you experience Toshiba phone issues in the future.
Toshiba Phone System End of Life: What You Need to Know
Toshiba was acquired by Mitel is 2018 and continued to produce hardware and phone systems that could be purchased. However, in late 2020 the company discontinued production of Toshiba phones, and later the following year (2021) they completely stopped any support offered to their phone users.
It's time to make a Toshiba phone system end of life plan so you don't get stuck in between a rock and a hard place if your system fails.
Toshiba Phone System End of Life: What To Do
Your business phone is the most vital part of your communication. You really only have two choices when it comes to deciding your next steps.
Do Nothing: If you're still using a Toshiba phone, and you do not plan to change anything with your business communication, you can continue to use the phone system. However, this choice is not recommended.
At Rhode Island Telephone, we stay on top of these system changes so our customers have somewhere to turn. We have limited Toshiba parts available if your phone system needs repair so we can keep your system operational as a short term solution. You may also see parts available for purchase on third party websites, but they will likely become more difficult to find.
Because software updates and support from Toshiba are no longer available, any repairs made to your phone cannot be considered reliable or guarantee that your phone will continue to work properly into the future. While Rhode Island Telephone can also offer technical support, your phones are now considered outdated, and your business should not be operating on unsupported technology.
Even if you're using a Toshiba phone system right now, can you imagine if you went into your office tomorrow and the system crashed? Any lapse in communication would be detrimental to your business. Not to mention, without essential security updates there is a huge security risk to your system. We highly recommend that you consider purchasing a new phone system as soon as possible.
Do Something: If you plan on growing your business by adding new employees or want to guarantee that your phone system will work in the future, then you need to purchase a new telephone system. Your reputation and customer experience matters too much for you not to do something about your outdated phone system.
Toshiba Phone System End of Life: How We Can Help
At Rhode Island Telephone, we know that making changes in your business communication can be overwhelming. Our expert technicians can help you make an informed and cost-effective decision about the right phone system for your organization.
We work with businesses of all sizes, each with unique needs. With options like our cloud-hosted CloudWorx phone system offering 24/7 support and automatic updates, or a premise-based phone system if you prefer to manage your phones on-site, we know we can find you a solution. Don't wait any longer to replace your business telephones, contact us for a free quote.