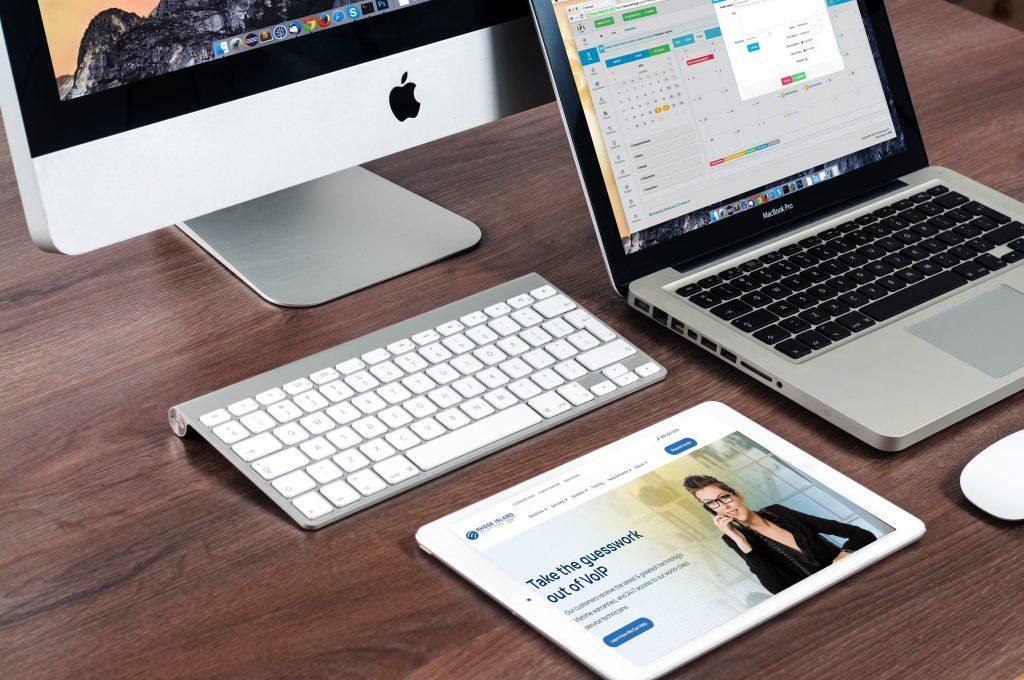 If you operate a small business, you need to know about redundant internet connection. Internet redundancy is a contingency plan that will avoid business operation interruption, prevent loss of data, and maintain customer satisfaction.
We've discussed how to implement a UPS system, which provides protection during a power outage or surge. It gives you time to back up data and properly shut down devices. Implementing internet redundancy serves a similar purpose – to protect your business and keep it operational.
What is Redundant Internet Connection?
Redundant internet connection, or dual connection, provides a backup so that your business has at least one connection to the internet at all times. Another term used is "failover," although this term also refers to any computing redundancy, including automatic switching to a secondary server, network, or hardware component. Since no connection is completely reliable, having internet backup is like having an insurance policy. 
How Does A Redundant Internet Connection Work?
Dual connection creates multiple paths to the internet, ensuring a steady stream when one line goes down or slows.
| | |
| --- | --- |
| | |
| This building has two internet connections. One is through cable connection and the other is wireless. | Should cable connection be interrupted, the wireless connection will continue to provide internet and vice versa.  |
|   |   |

Importance of Internet Redundancy
1. Avoid Downtime. Employee productivity costs, lost sales and customers, and compromised data all have the potential to detract from the success of your small business.
2. Faster Internet. The ability to switch over to a faster connection when necessary maximizes production. 
3. Avoid Human Error. Mistakes happen, but you wont' have to worry about inadvertent cable disconnection or faulty wires derailing your daily operations.
4. Maintain Your Reputation. Keeping an open line of contact with customers is critical to maintain the relationship. 
How to Upgrade Your Business
The most common method for redundancy is choosing both physical cable connection and wireless or fiber optic. An added benefit of installing fiber optic is that it delivers the capabilities provided by a scalable, affordable cloud hosted VoIP system.
Implementing internet redundancy requires proper planning. The first step is to define your budget. Be sure to determine the requirements, including additional equipment needed. Before upgrading to this technology, understand internet provider requirements and contract terms. 
Working with a professional IT team through this process is vital for implementation. In the absence of an in-house tech team, your IT vendor can provide an audit of current phone/internet bills. Carrier consultations and analysis for telephone and internet/WAN access is part of this process.
This is especially important if your contract renewal is around the corner. Contact a member of our team for a complimentary review of your contracts. Once redundant internet connection is implemented, be sure it is tested. Internet redundancy avoids loss of connection, but it's still wise to have a disaster recovery plan in place. 
Small businesses that rely heavily on internet will find redundant internet connection a lifesaver, and whatever you pay upfront could easily pay for itself in the event of an outage. This is particularly important when the likelihood of losing an internet connection is high. Unplanned downtime due to internet outages is costly. IT downtime, including internet outages, results in billions of dollars in lost revenue each year. Productivity costs can also be high, and the damage to your reputation is difficult to put a price tag on. 
The success of your business is too important to leave to chance. Let a trusted vendor, like RI Telephone, properly assess and install your system. You'll have peace of mind your internet redundancy plan is set up properly.
Updated 11/17/21