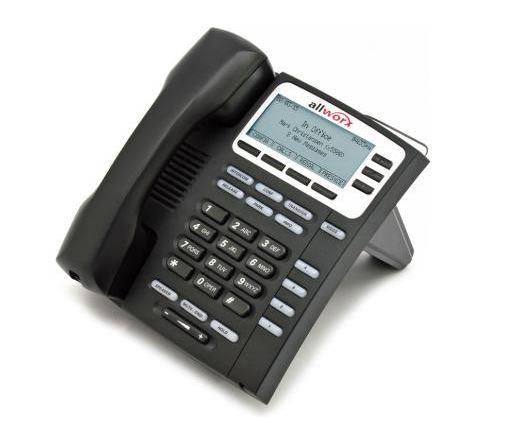 At Rhode Island Telephone we do our best to keep our customers updated with the most important and accurate information possible. We have been getting a few questions from our customers about the current state of Allworx as a company, the hardware currently deployed in the field as well as the future availability of parts, licensing, and software upgrades.  Here is a summary of the facts that you need to know as an Allworx phone system owner.
Important Information about Your Allworx Phone
What is the current state of Allworx as a company?
Windstream announced on July 24, 2020, that due to the current economic conditions and their overall business impact, it is significantly scaling back the operations of its Allworx subsidiary.  Allworx will continue to be a part of Windstream.  The Allworx Research and Development team members will become part of Windstream Engineering. As part of this transition, Allworx Engineers will continue to be in place to support its current line of hardware and software. Development of new features to the current line will not be undertaken.
Allworx Operations will remain in place and continue to receive and ship orders of the current Allworx product lines. We do not anticipate any interruptions in the ability of Allworx to supply the marketplace and its ongoing demands for Allworx products. In addition, Allworx will continue to honor any warranty claims as it has in the past.
The Allworx field sales organization is being downsized. However, Allworx Partners will still have access to the Allworx Inside Sales Team. Also, calls and inquiries into the Allworx Technical Support organization at Allworx headquarters will be handled in the current fashion.
Although the field sales and support resources available to Allworx Partners will be limited in the future, we anticipate that the basics of supplying and supporting the product line will remain in place. They will provide these services from their Rochester headquarters and in conjunction with the support groups at Windstream.
Will Allworx phone hardware be available in the future?
Yes, but some systems will be more available than others.  The newer Allworx Connect server and phones are still being manufactured and supported by Allworx, with Allworx® Connect™ Vx being released in December 2021.  The Allworx X-Series which includes the 6X, 24X, and 48X servers and phones are no longer being manufactured or supported by Allworx. 
At Rhode Island Telephone we do keep a limited stock of refurbished parts and phones for our existing customers using these systems.  We are committed to supporting these older X-Series phones system for as long as we have access to parts. We also provide access to Allworx phone manuals so our customers can still program features and do basic maintenance throughout the life of the phone.
Will Allworx phone software be supported moving forward?
Yes and no.  The Allworx Connect server software will be supported with the latest release being 8.6 software.  As for the Allworx 6X, 24X and 48X server software, Allworx released the official statement.
"All good things must come to an end — and our X Series Servers are no different.
Beginning in 2020, Allworx will not offer software support beyond 8.5, or hardware warranties after the expiration of any current warranty on our X Series Servers"
This means moving forward bug fixes, system vulnerabilities and system hacking will not be addressed by Allworx.
Which type of Allworx phone system do I have?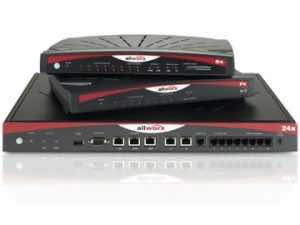 What does this mean for you and your business if you are using an Allworx system?
Allworx seems to be winding down operations.  If you are using an Allworx Connect system with phones and you have the most up to date software running version 9.0, then you can be confident your system will be supported for at least the near future.  If you are running a 6X, 24X or 48X system, the software is currently unsupported and could be open to vulnerabilities.  Refurbished hardware may still be available from local companies, such as Rhode Island Telephone, however the equipment is only available in limited supply. 
For some businesses still using the Allworx 6X, 24X or 48X system it works for them with little issue.  For other Allworx phone users the systems security, stability and lacking features have left businesses looking for better solutions during a time that business communication is more important than ever. 
For many of our customers looking for a better solution we recommend looking into the benefits of a hosted phone system with a local phone company.  At Rhode Island Telephone we offer CloudWorx hosted phones to hundreds of companies based out of Rhode Island, Connecticut and Massachusetts with thousands of phones across the world. 
If you would like to discuss your options or learn more about the CloudWorx hosted phone system contact us for more information.