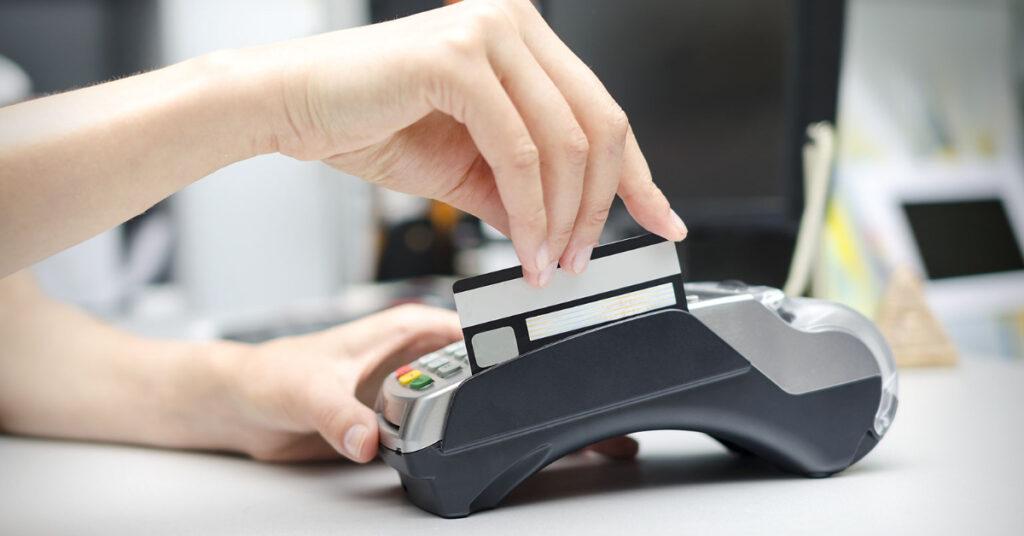 To use an internet powered credit card machine or not? That's a good question!
As a small business owner, configuring your payment processing system is one of the most critical steps. When you set up credit card machine, one important question comes up: should you use a dial-up phone line or leverage your existing internet connection? While some small businesses still use dial-up, these days there are many advantages to using an internet connection.
Converting credit card machines to the internet allows you to cancel a phone line and save money in the long term. Using the internet to power your credit card machine improves business efficiency and decreases the time spent at point of sale (POS). If you're concerned about how to make the switch, fear not! There are plenty of options available to help your small business upgrade to credit card machines that are fully connected to the internet.
Why Change to An Internet Powered Credit Card Machine? 
Better Customer Experience
One of the biggest hurdles to converting to an internet powered credit card machine is that some of the more affordable devices still use landlines to process transactions. While these devices may offer some cost-savings up front, they can also negatively affect your customer experience. A dial-up phone connection takes longer to process the transaction, which leads to a longer checkout duration.
A credit card transaction device that uses the traditional, phone line method relies on dialing into the transaction center and awaiting a response from the processor. The whole cycle takes about 10 seconds. Credit card machines that use an internet connection only takes two or three seconds. When it comes to (happily) serving as many customers as possible, this seven to eight second difference can be extremely noticeable to your bottom line!
Optimized For Your Business
For businesses with multiple points of sale, IP terminals create high-efficiency transaction channels and can optimize your entire processing system. Wireless terminals, another common option, allows for greater flexibility and easier installation. Finally, software-based credit card processing tools require minimal or no installation aside from the software. These are often the go-to choice for a traveling or pop-up business!
Internet Powered Credit Card Machines Cut Costs
If you have a VoIP service such as CloudWorx already in place, you likely already have the internet infrastructure to make this transition seamless. Using the right credit card terminal makes a major impact on a business's efficiency. Speeding up POS will increase customer satisfaction, improve sales capacity, and reduce your overhead costs.
If your business is still using a dial-up credit card machine, your phone company is charging you a per-month fee for that line. Your company will also incur long distance fees whenever you dial into connections that are international. Instead, leveraging the internet for your credit transaction access means you will not incur any additional fees aside from your monthly internet charge.

Switching to an Internet Powered Credit Card Machine
Switching to an internet powered credit card machine is simple and will save your business money in the long term. The world is moving toward digital infrastructure, and there's no time like the present for your small business to follow suit. If you're interested in making the switch from a dial-up device to an internet based terminal we suggest reaching out to your credit card processing company for more information.
If you still have more questions about how an internet powered credit card machine can benefit your business, please contact us and we'll provide you with more information about getting started.  
Looking for other ways to optimize your business and cut costs? Try our e-fax services, which replaces your costly fax machine and supplies with a secure way to send documents via email.