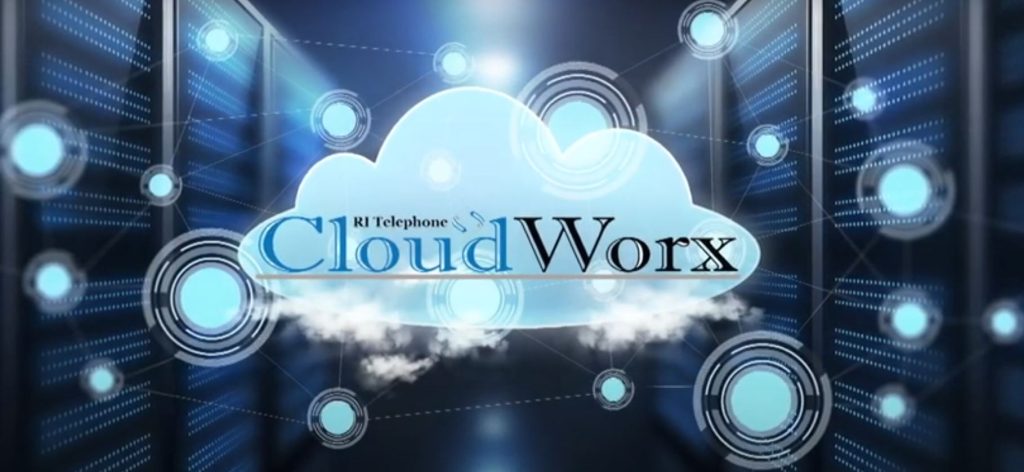 So, you're planning to make the switch to a VoIP business phone system? That's great! You and your team must be buzzing with excitement, brainstorming about ideal features, and thinking about the best system for you. Before you can get started on that overhaul, however, you have a big hurdle to hop over: which VoIP provider should you turn to for your new phone service? Big box providers or a local VoIP establishment?
Your first impulse might be to reach for a big-name telephone network provider like 8×8 or RingCentral, but don't go striking up deals without doing your research. Just because a company has made it big, that doesn't mean they're right for you. You many be deceived by the large providers and what they say they can offer you in terms of business communications. Here are four misconceptions about big name providers and why you should consider a local VoIP provider:

Compared to Large Providers, Local VoIP Businesses Can't Save You Money
Misconception #1: Nationally recognized service providers take in more revenue and get more exposure, so that means they can lower their prices more than a smaller, local business could.
This might be a natural assumption to make, but it isn't always correct! Many nationally recognized VoIP providers entice potential buyers into deals with the promise of free softphones and hardware, but unwary buyers end up paying for those "freebies" in the form of binding contracts and exorbitant subscription fees. Most companies charge a monthly $20 at minimum per user. This might be a steal for some small enterprises, but medium and large subscribers put themselves at financial risk when enrolling for flat fees like this.
And what about those contracts? If you run into overhead cost and need to cut back, you won't have the option to cancel your VoIP service until your contractual obligation to your provider runs out. The packages offered by some service providers may seem like resource-savers at first glance, but pitfalls like these have the potential to outweigh the value of your initial savings.
Higher Priced Providers Offer Superior Products
Misconception #2: If you're paying so much for a contract, that must mean that it's superior to the competition, right?
Sorry, that isn't accurate either! While some companies are known to follow up on their promises, others offer products and services that are full of bugs. Complaints regarding poor or choppy audio quality, sudden loss of service, and even total system failures are common among dissatisfied VoIP users; this isn't a problem with VoIP itself, so much as it's a problem with their individual service provider. The trouble likely could have been avoided at the start if these users were a little more selective when it came to picking a provider.
When you engage with an experienced local carrier, they send a service representative to your place of business and provide an assessment before providing devices that best suit your needs. Bigger businesses don't have this luxury and often send their customers cookie-cutter tech without any consideration for variant internet speeds, wiring, or system compatibility. This can spell trouble for the unwary buyer! Make sure you consider alternatives to 8×8, RingCentral, etc. before making any decisions. 
Large VoIP Providers Have Better Customer Service Than Local VoIP Providers
Misconception #3: Okay, so a glitchy product might be annoying to use, but bigger enterprises always brag about their great customer service, so that should balance the bugs out.
International enterprises like 8×8, RingCentral, and Ooma have huge customer pools, and this means that their representatives are super busy all the time! Even if you give them the benefit of the doubt and assume that these enterprises want nothing but the best for you personally, they simply don't have the capacity to form a personal business-to-business relationship with you like a smaller, local provider could.
The likelihood is that you'll only speak to the sales reps and IT guys once and never hear from them again. You'll waste your time wading through automated directories and robo-calls; you even run the risk of an unpleasant chat with a rude hotline operator! Because of their success, big businesses simply don't have the time to form individual connections with the vast majority of their clientele.
You Can't Trust Large Providers or Local VoIP Providers
Misconception #4:
Given everything I know about VoIP providers now, the logical conclusion is that all hope is lost, and I should just stick to a traditional phone system!
You're wrong again (and for once, that's a good thing, we promise!) It's true, big corporations don't always have the capacity to form personal relationships with their clientele, and some of them might even be a little on the crooked side, but not all VoIP providers are corporate goliaths.
Local VoIP businesses operate on a smaller scale, so they can handle individual cases with a great deal of thought and care. Many of them eschew contracts altogether to protect their clientele in the event of downsizing or sudden business growth spurts, allowing them to add or remove additional users with no complications. Their representatives are often able to assess their clients' needs in person and set them up with devices that genuinely fit their business operations.
When you enter into the wide world of business VoIP, have no fear! There are plenty of honest corporations that can improve your business communications, provide you with the appropriate IP phones for your needs, and even help you save money. 
Thinking of renewing your contract with your carrier? Consider a local VoIP provider for your needs.
Click here to request your personalized quote!