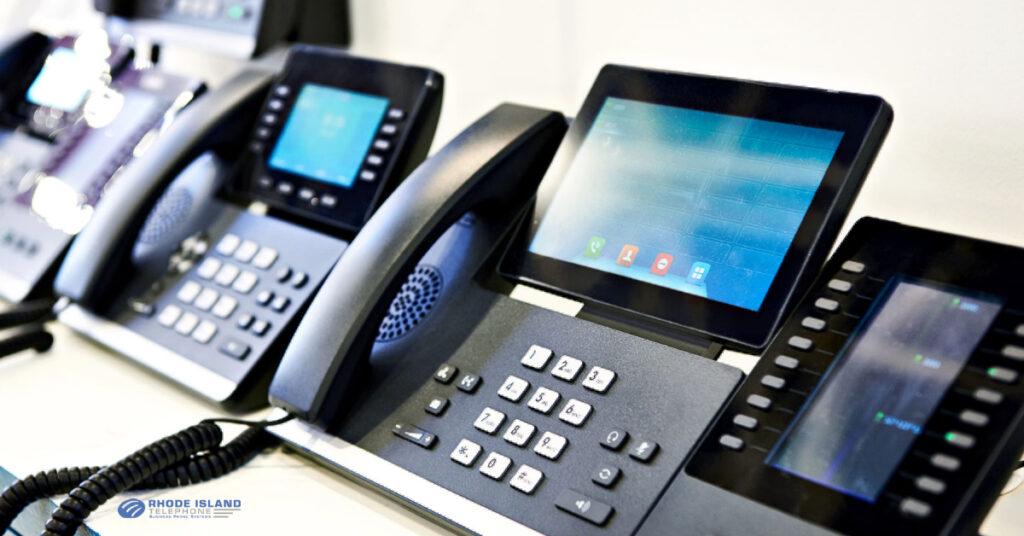 If you're still using a traditional phone system, you're probably missing out on some phone features that could propel your business into the future. If you're wondering about the advantages of small business VoIP and how it can help you succeed, then read on! 
You probably already know that a business won't survive long without strong lines of communication between its team members. The power of informational exchange doesn't end there, though (you probably already knew that too); it includes correspondence with clients, collaboration within the company, and the latest VoIP technology. Without clear communication, leads are neglected, clients aren't given the level of care they need, and the various moving parts within a company grind to a halt. 
Some business owners are wary of new tech, especially when phrases like "cloud-hosted" are involved, and that's okay! As the prices of small business VoIP solutions continue to fall, now is the perfect time to learn more. The risk factor is low, and the potential benefits are racking up every day. 
Advantages of Small Business VoIP Solutions
1. Improve Internal Communications
One way to improve internal communications is to revamp the system that allows for it in the first place. Old fashioned phone systems don't do modern companies any favors at all! On the other hand, the concept of switching from your familiar phone system to a new high-tech solution might set you on edge. Is staying on top of tech trends worth all of the angst and effort that goes into an upgrade?
Think about it like this: the advanced hosted telephone technologies that most big companies use nowadays reflects the needs of a modern business, namely: the need to communicate with speed and efficiency. One of the advantages of small business VoIP is that they fulfill that need for speed and are designed to adapt to the shifting needs of the business sphere.
2. Your Voicemails Can Be Emailed with VoIP Technology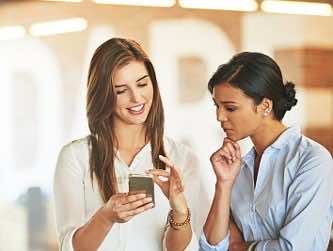 Yes, you read that right, just another one of the great advantages of small business VoIP. Out of all business phone features, about 38% of survey respondents said that they'd benefit from converting their voicemail messages into email attachments, and many young people reportedly prefer not to receive voicemails at all!
So naturally, this feature (among others, like a fax to email service, for example) is something that the most advanced cloud-based VoIP systems can do. By centralizing your messages and making sure that they all live in the same place, you can keep better track of your clients and return their calls more promptly.
3. You'll Save Money
By hosting your phone system in the Cloud and relying on a single communication system, you, your team (and by extension, your business!) will save oodles of money, time, and effort. That, and it's just a less costly system, plain and simple. VoIP has historically cut its users' initial startup costs by as much as to 90%. This in itself is nice enough, but when you can count on perks like free support, no maintenance charges, and 'round-the-clock system monitoring, frugality becomes second nature.
Whether you're just starting out or simply preparing for some big changes, this can be the key to keeping overhead costs low. With cost savings being one of the best advantages of small business VoIP, this means that you can reinvest your savings back into your business–hello growth!–oh, and did we mention the system is scalable too?! 
4. You Take Business Calls Anywhere, Anytime
When your phone system is hosted under the cloud, you can make and receive calls from anywhere without having to worry about missing a single one. This, in turn, opens the doors to all sorts of new options!
For example, you'll free yourself up to hiring long-distance employees. If you really wanted, you could even conduct the interview from under a beach umbrella, and no one would be the wiser! Not that we encourage you to work while on vacation, of course, but with CloudWorx, you could if you really wanted to. Moreover, remote work is steadily rising in popularity, so even if you prefer to stay in the office, your employees have the option to work from anywhere they want.
We could go on and on about the mobility benefits of cloud-based phone solutions. In fact, we already have: here are five big wins for mobile VoIP users!
There are countless advantages of small business VoIP systems. If you liked the sound of what we mentioned here, give CloudWorx a shot! If you're still not sure that upgrading to a cloud-hosted system is the right, you can get a free personalized quote to help you make the call.