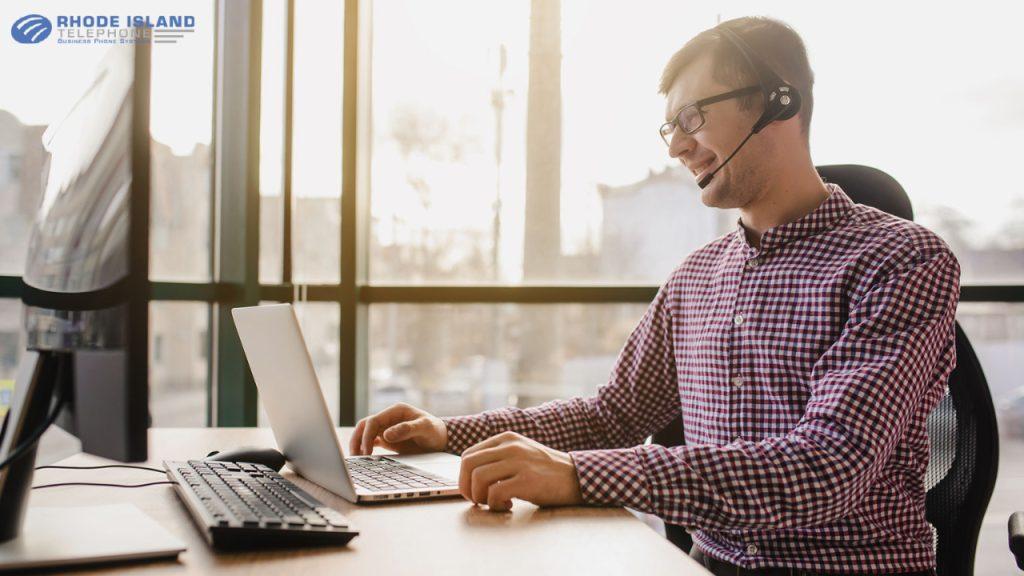 There are many benefits to having an NEC phone headset setup to help you answer calls, from freeing up your hands to be able to work on the computer, providing the flexibility and mobility to move around, or simply providing you with more comfort at your desk. Programming an NEC headset button on your phone is easy, and using the feature is too. Below are instructions and a video to show you how to install and program your NEC phone headset.
NEC Phone Headset Compatibility
These NEC phone headset setup instructions apply to most models. It also applies to the SV8100 and the SV9100 NEC phone systems. Other models include:
How to Install and Program an NEC Phone Headset
Before you plug in your headset to the headset jack on the back of your phone, you will need to program a button on the phone in order for it to work. To do this, please follow these instructions:
Locate a button on your phone that is not being used. It will be blank and will not show a programmed feature.
The button that was previously blank will now read HSET, for headset.
How to Use Your NEC Phone Headset
Once your headset button is installed, using you it is simple. When you want to use your headset, you hit the headset button. When the button lights up red to show the feature is in use, the handset will no longer have a dial tone.
To Answer A Call
When a call comes in while you're headset is on, use the Answer button to pick up the call.
To Hang Up A Call
When you're on your headset and you've completed the phone call, just press the HSET button to disconnect the call. This will disconnect the dial tone that you hear in your headset.
Contact Rhode Island Telephone for Help with Your NEC Phone Headset
Now that you know how to install and program an NEC phone headset, we hope you're able to use this feature with ease. If you need help or have questions, please feel free to contact us for further instructions or watch the video below.
Don't forget to subscribe to our Youtube channel so you view more video tutorials. You can also visit our NEC telephone manuals page for complete instructions on how to use your phone system.