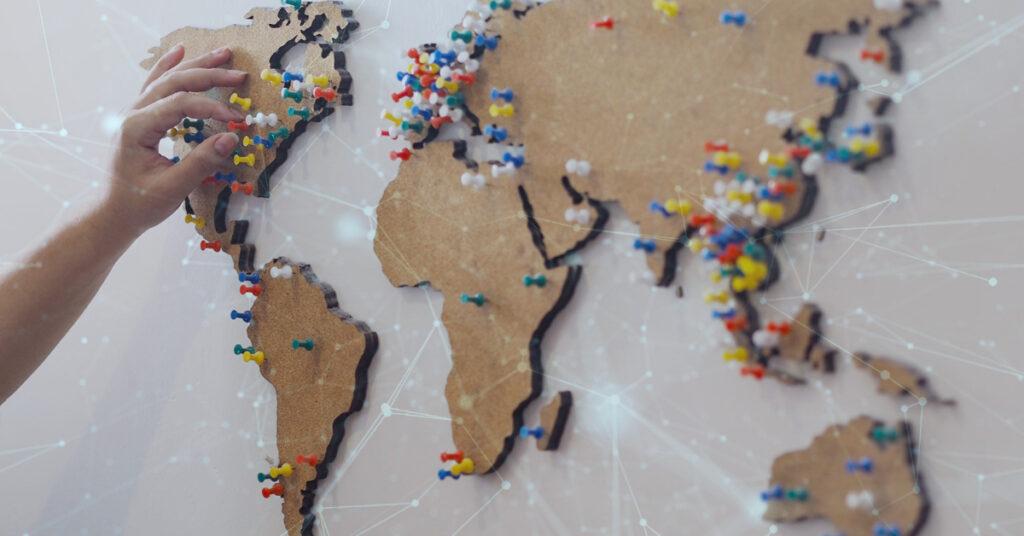 A multi-site VoIP solution, like CloudWorx, is great for businesses that need to streamline communication. 
Maintaining a business with more than one location can be both a blessing and a curse. On one hand, having two or more venues is a sign of blooming success! It gives your company greater reach, and it's more convenient for your employees and clients. On the other hand, scattering your operations can get messy, since you can't be everywhere at once. 
Staying up-to-date with your employees when a portion of them are in a completely different building can be a hurdle. Even the alignment between teams can become difficult to maintain when direct communication is severed or diminished. 
The difficulties that come with expanding your business don't have to stop you from progressing! Implementing a cloud based VoIP system for your business can seamlessly bridge the gap between multiple sites, save your organization money, and easily connect your workforce to each with the press of a button. 
3 Benefits of a Multi-Site VoIP Solution
1. Unified Technology Under One Roof
With a traditional PBX system, organizations often face complex (and costly) maintenance, support, and training requirements. This also means you need to staff a skilled IT team that is available to travel between sites each time a system issue occurs or changes need to be made. By switching to a cloud based business phone system, you can easily unify the technology between your multi-site business and manage as if they were all under the same roof. 
Even when your employees are scattered and filtered into different offices, they will always have full access to a complete business phone with all the trappings. When you choose the right cloud-based system, you can optimize your features to suit the unique needs of your multi-site business; coordinate incoming calls to ring only at certain locations or across all sites, use the intercom functionality throughout your organization, and easily add/move/change users.
2. Synchronize Your Operations
When you have two or more bases of operation, maintaining strong lines of communication can prove to be quite the challenge! Managing a team is hard enough, but when that team is split off into factions, you may feel like you're in over your head. With the help of a multi-site VoIP solution, long-distance and remote meetings can still be held via voice or video chat, all of which is hosted on the same secure server, no matter where you are. 
When you connect your separate locations through the cloud, the physical distance between your offices become negligible to your clients or patients. Direct transfers from one location to the other will appear no different to your callers, allowing you to provide uniform customer service. That's what makes cloud-hosted VoIP so useful: it connects your systems of communication, inside and out.
3: Save Money & Stay Connected with A Multi-Site VoIP Solution
The implementation of cloud technology is on a steady incline, and for good reason: 82% of companies report saving money by switching to the cloud. This solution is a big favorite of growing, multi-site businesses, and it's the perfect way to outfit your company for the modern age.
Instead of spending valuable time juggling different carriers and contracts needed to maintain a traditional system, implementing a multi-site VoIP solution via the cloud takes advantage of your pre-existing internet service and often requires little-to-no maintenance on your end. Because you've eliminated the need for complicated on-premise hardware, your communications can easily grow alongside your organization – even if this means downsizing the number of sites.
Additionally, hosted solutions boost productivity for remote or mobile employees, pave the way for an airtight BYOD policy, and allow you to cut down on extraneous IT costs. Cloud technology isn't designed to be a quick fix, it's built for long-term growth and unification.
Implementing A Cloud Hosted VoIP Solution
Do you own or operate a multi-site business? The team at Rhode Island Telephone has in-depth experience deploying CloudWorx, our cloud hosted VoIP solution, successfully across a variety of multi-site companies. To find out more about how this solution can improve your organization's communication performance, request a customized quote today!