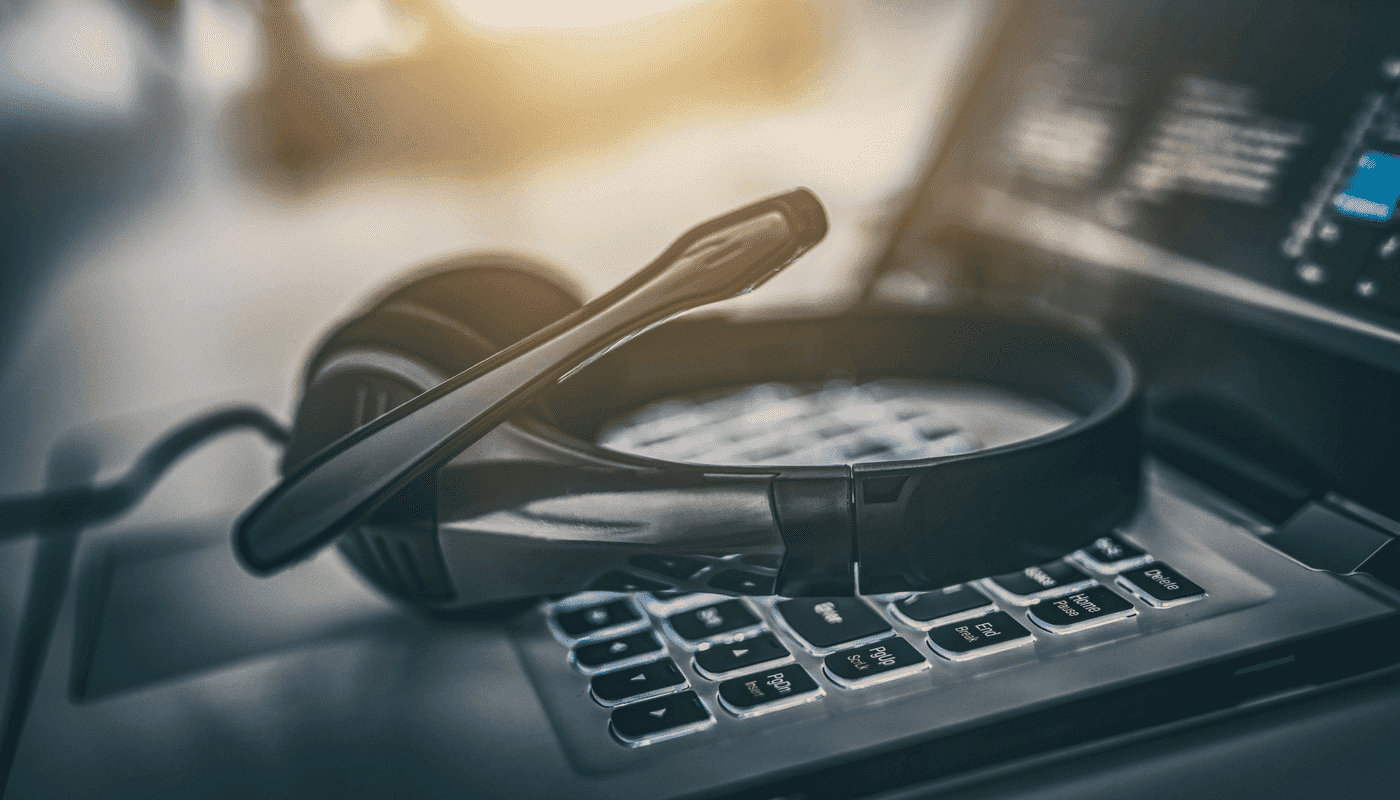 Old telephone lines are history because, with today's digital technology, you can opt for a VoIP phone system that is more flexible and comes with many other features. Many businesses (and even households) have decided that their traditional phone systems are obsolete, and are choosing a VoIP phone system for their needs. And that's because VoIP is flexible and has many benefits for its users. 
The COVID-19 pandemic took many employees to home office settings, changing the landscape of business technology. With a VoIP phone system, you can keep the phone communication channel open, but get some great additional "bells and whistles."
Choosing a VoIP phone system isn't a significant investment anymore, in fact, most users find it offers greater functionality at a better cost. 
5 Key Features to Look for When Choosing A VoIP Phone System
1. Caller ID and Directory Services
Already known feature, Called ID shows you who's calling. But besides getting that information, you can also store your contacts and other records. Some systems are even capable of creating contact records whenever you call new people.
2. Portable Numbers
You can port your current phone number over to your VoIP service. This option is great if you're used to doing business with it, so you don't have to resend your contact info to help your associates stay in touch.
3. Multiparty Calling
No more one-on-one conversations like before. If you want to bring in several people, or even multiple teams and departments in on the conversation, you can do it with a Multiparty Calling feature of your VoIP phone service.
Along the same lines of Multiparty Calling features, an advanced VoIP system will also have video conferencing capabilities, with screen share options for when you have presentations or training events. 
4. Document Integration and Smart Voicemail
With an advanced VoIP phone system comes an advanced voicemail system. For example, by integrating software like Google Voice, you can have your voicemail messages automatically transcribed and delivered to you in a text. Instead of listening to a message, read it in an SMS message or email.
VoIP phone systems can also associate individual conversations with contact information. That enables you to send IP faxes or document attachments to the person you were talking to. And you don't even have to remember their number or email.
5. Intelligent Call Routing, Distribution, and Forwarding
A VoIP phone system doesn't require you to be near your workstation or handset to use it, and that's one of its coolest features. If you can benefit from this feature, then choose a VoIP provider that can forward your calls to your smartphone. This way, you can take your office calls while away from the office.
There are also options for setting up vacation forwarding and advanced departmental routing, so callers always get the right party when they dial the correct extension.
Partner Support is Important When Choosing A VoIP Phone System
If you're still in the decision-making phase of determining if a VoIP phone system is the right choice for your small business, you should read more about what to consider when turning to VoIP services.
Your VoIP phone system will only be as good as your phone service provider, so choose wisely! Big name brands may have more clout, but there are benefits to a local VoIP provider, including having access to the same geo-redundant secure data infrastructure with local support (and no on-hold wait times!). 
In considering your options for providers, it's worth noting that many IT vendors now offer VoIP solutions. While it may make sense to integrate your IT with telecommunications, you should do your research and ask many questions about user functionality.
Computers and telephones are very different, and while you may trust your IT vendor with your technology needs they may not be creating the most advanced telephone system.
Ask the Right Questions When Choosing A VoIP Phone System and Provider
You should also consider some of these valuable questions in your search for a VoIP provider:
Is their support available 24/7?

What is the warranty period?

What does the warranty include?

Do they offer Cloud, Premise, or hybrid VoIP solutions?

Are there any programming changes that you can perform yourself?

How will they conduct the new phone system implementation? 

Does the provider offer training afterward?

What's important to YOU? Consider even the most basic phone functions, like call forwarding to ensure you're getting exactly what you need!
The beginning of your business' digital transformation can begin with the switch from a traditional to VoIP phone system. Rhode Island Telephone VoIP business phone systems offers all of these features and can help your company save time and money. If you are ready to make the switch, call us or request a quote.