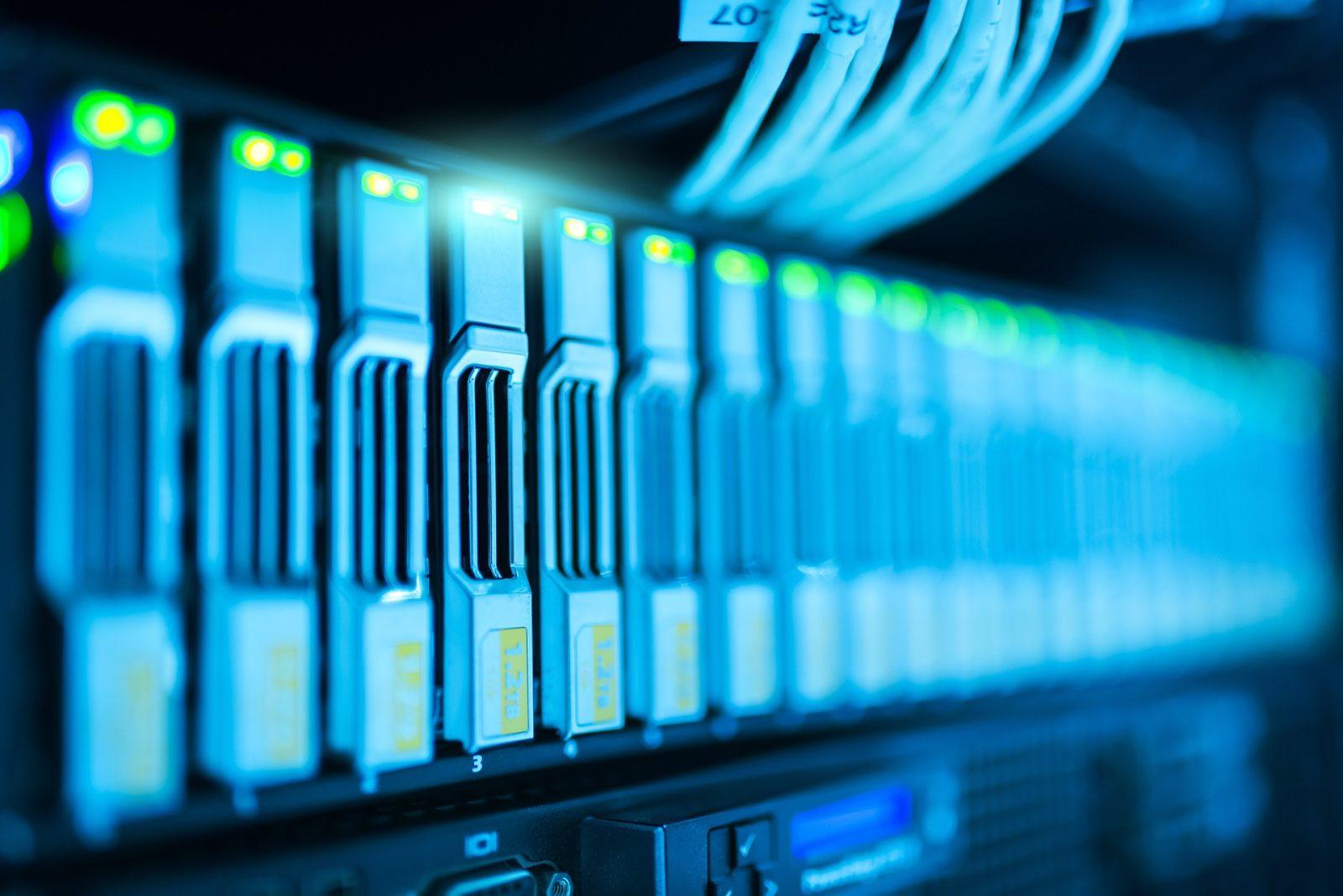 As cloud-based systems become more prominent in telecommunications, system infrastructure is changing from the traditional on-premise servers to virtual networks. At Rhode Island Telephone, we recently completed a data center upgrade to improve our cloud-based business telephone (Cloudworx) infrastructure. We're continuously updating and improving our systems so our customers are provided with the best resources and user experience.
What is A Data Center
A data center is a building housing computer systems and service delivery architecture that uses cloud design to meet the needs of users and maintain regulation compliancy. They are a vital part of any telecommunication providers networking infrastructure and are located across multiple regions providing continuous sophisticated monitoring, support, and security to providers and their customers.
Our Data Center Upgrade
Our recent data center upgrade included the addition of three data center locations to our network: Grand Rapids, MI, Dallas, TX, and Las Vegas, NV. We now have five active data centers. These multi-tiered, multi-server, multi-service DNS (Domain Name System) platforms are maintained across each of the physical geographic sites. This environment provides both infrastructural redundancy and speed to operations and requests. It does so by providing multiple levels and types of redundancy to the various operations within the DNS platform and a level of hyper-redundancy and multi-path availability to all external requests.
This data center upgrade also allows us to easily grow and scale the system as demands for 5G speeds and cloud-based services increase in the years ahead. This IaaS (Infrastructure as a Service) solution means each data center is managed and monitored 24/7 by NetSapiens and support staff. With this increase in manpower from a third party, we have the tools we need to proactively troubleshoot, perform regular maintenance, and improve operations within the network. Network health will be reviewed consistently and our ability to gather real-time analytics will help us be more operationally efficient.
What Does this Data Center Upgrade Mean For You
We may be considered a small telecommunications provider, but our network is now comparable to large telecommunications providers, like Ring Central. These are some of the improvements you can expect:
Constant 24/7 network health monitoring by support staff, resulting in improved operations.
A geo-redundant network, meaning in the event of a physical event causing an outage in one region, you are now provided with redundant capacity and uninterrupted service.
Enhanced user experience with better consistency, security, speed, and agility.
Automatic load balancing traffic within each network location. This will improve the flow of calling and reduce the chances of any one system being overloaded.
As telecommunications services improve, you can expect that we'll make every effort to bring you the best products and services. Phone systems have evolved rapidly in the past decade, and we expect to see continued changes as technology advances even within the next few years. We're staying on top of the latest trends and can help your business grow with these advancements. If you have questions about how the data center upgrade will impact your business, or if you're interested in moving to the CloudWorx system, please reach out to our support team for more information.