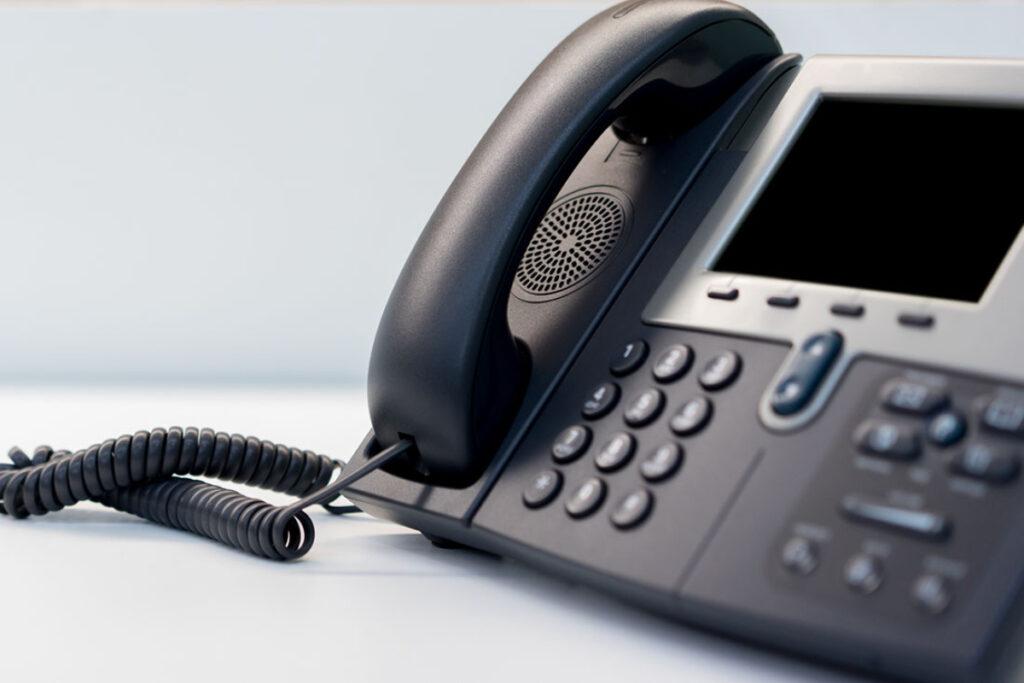 Has you small business considered cloud hosted VoIP?
A key part of running a business involves identifying system inefficiencies and developing solutions to improve upon them. For modern businesses, traditional phone systems could be a contributing factor to these issues, while creating unnecessary expenses for your company during the process. These systems are notoriously expensive, difficult to keep updated, require a skilled staff to manage, and keep your business activities tied to one location – your desk.
Businesses are connecting to the cloud to implement a hosted VoIP solution that can be upgraded instantaneously, monitored around the clock, and easily scaled – all without the need to staff an IT team. VoIP, also known as voice over internet protocol, uses your broadband internet connection and innovative communication technology to implement a phone system that fits your business' unique needs.
How Do I Know if I Need Cloud Hosted VoIP?
While you may have grown accustomed to the common pitfalls associated with a traditional phone system, there is simple and affordable solution to be found with a cloud hosted VoIP system. Before you leap headfirst into a new technology, it is important to consider whether or not your business is the right fit for cloud VoIP.
There are a lot of factors to consider, such as your budget, office location(s), current number of employees, projected growth over the next few years, and the different features that are critical to your operations.
With over 35 years in business, our team has found some of the most common trends that indicate a company is ready to move to a cloud hosted system:
1. You have a business with employees spread across multiple locations.
Connecting employees through a secure phone line is simple when they are all under the same roof. With two or more bases of operation, however, it becomes more difficult. A VoIP system makes hosting secure voice or video chat sessions for long-distance or remote meetings a breeze. Transferring customers across different locations will be smooth, helping to maintain professionalism and customer loyalty.
2. Your employees are on the road or not always in the office.
Did you know remote working grew 216% between 2005-2019? Whether your employees need to travel across the country or just down the road, cloud hosted VoIP provides the ability to do business from anywhere at any time. Compared to a traditional phone line that makes flexible communication impossible, VoIP means your employees will still have access to all their favorite features.
3. You've run into phone issues and don't have a dedicated IT team.
When communication issues arise, you can't afford to waste any time getting things back in working order. As a small business, it's likely you don't have a full time IT team available.
CloudWorx, our cloud hosted VoIP solution, comes with 24/7/365 monitoring, free support, no maintenance costs, and the reliability you need to run a business. Additionally, our team can work as an extension of yours by providing ongoing technical support, system training, and a wide variety of installation services.
4. Your current contract has you paying extra costs.
When is the last time you conducted a thorough audit of your phone service contract? Chances are you might be paying for monthly maintenance, routine upgrades, unused phone lines, and other hidden fees. With cloud hosted VoIP, you can easily adjust the number of phone lines (without penalties) and maintenance is often bundled into your affordable monthly fee. In fact, new businesses can save up to 90% on phone service costs by using VoIP!
5. Your customer service experience is inefficient.
Cloud hosted VoIP systems include features to help customer service and sales personnel stay in touch with clients using simple technology such as text notifications and call forwarding. The addition of an auto attendant allows users to self-direct their inquiries, which means you can eliminate drawn out wait times. In the instance of an emergency or if weather prevents normal operations, calls can be routed to mobile devices or connected to computers via a softphone.
Make The Switch to Cloud Hosted VoIP
If your business fits any of these criteria, it might be time to take your communication into the future with a cloud VoIP system. Whether you are starting from scratch, preparing for an overhaul, or looking for support, we are confident that we can find a communication solution to fit any budget or specifications. To find out more, schedule a free system assessment today!