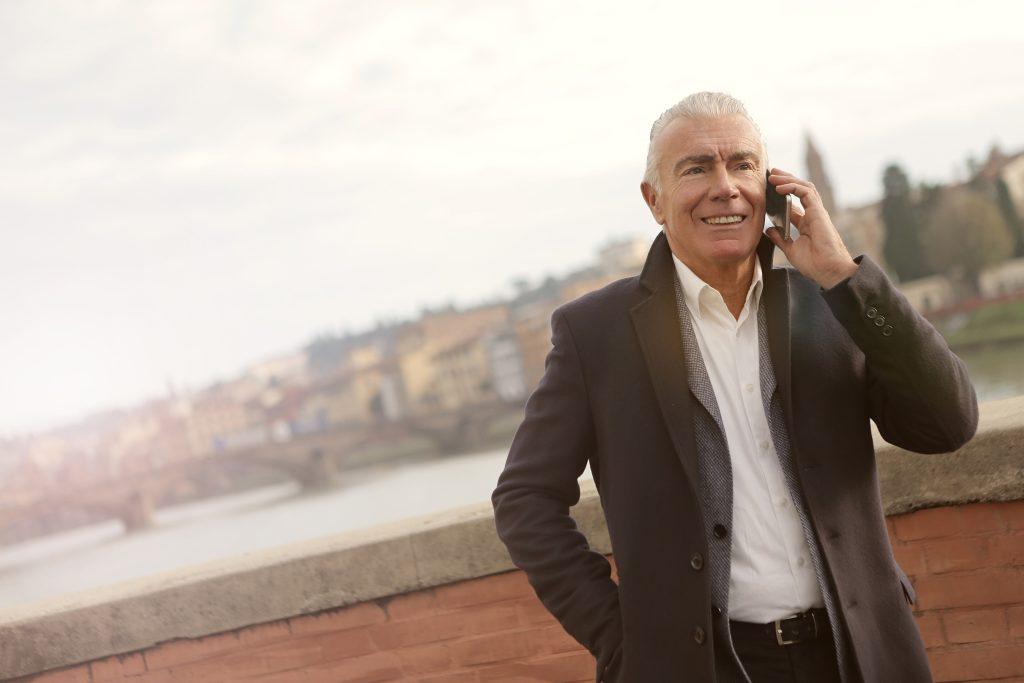 Did you know that the majority of small-to-medium sized business (SMB) owners are behind the technology curve when it comes to small business phone systems? Even though it might seem like voice communication is fading out in favor of emails, social media, and the like, it still is a crucial operational component for many businesses. With a properly integrated small business VoIP communications system, small-to-medium-sized businesses can increase efficiency, boost productivity, and effectively scale future growth.
Before you start browsing through phone system specifications or reading lengthy contracts, there are a few questions you should as yourself before getting started.
Switching to A Small Business VoIP Solution
1. What system features are critical to your business' success? 
So you've decided that you need a small business VoIP solution – great! You've begun some preliminary research to figure out your next steps, but you're not entirely sure what features you actually need and which ones you'll end up paying for and never using. The whole reason you're looking at a business phone system is to make your communication easier – not more confusing.
Maybe your company deals with a high volume of inbound calls to sales or customer service? You'll want to make sure your new system has a Call Center with Automatic Call Distribution (ACD) to ensure all calls are queued and distributed to your agents based on set criteria.
What percentage of your staff works remotely or needs mobile phone capabilities? You'll want to ask about softphones, so your employees can make calls using their computer or even an app on their smartphone. Shared Extensions is also a great solution to ensure all calls made to one extension can be accessed from multiple locations (i.e. work, home, or travel) – without the caller even noticing.
Small business VoIP phone systems can also connect to a variety of digital channels, such as SMS text notifications when you receive a new voicemail, fax-to-email functionality, and a self-serve web portal to manage users or system features.
2. What operational conditions will affect your system requirements now and in the future?   
While there might not be a crystal ball available to show your business's future, you do need to consider the "big picture" when you're looking for a new business phone solution, like VoIP. Are there plans on the horizon to open another office location or move from your existing office? How many new employees do you anticipate hiring in the next six months? Year? Five years?
As the owner of a small business, you have to juggle the day-to-day needs, while also planning for the future success of your company. The last thing you want to deal with is a phone system that needs to be overhauled each time you add a new employee or open another location.
On the other end of the spectrum, maybe your business is seasonal and your staff size fluctuates throughout the year. Why should you have to pay for lines that won't be used? The best phone solutions are scalable and will grow with your business – whether you need one less extension or a thousand more.
3. How will you troubleshoot problems with your new system?
Through the evolution of technology, business phone systems are more flexible and diverse than ever. There are premise-based solutions for companies who are comfortable hosting and managing their own systems on-site. While these do tend to have a larger up-front investment, many companies with IT experience may prefer this level of control in the long run.
Alternatively, the development of small business VoIP allows business owners to essentially have a hands-off approach.  At Rhode Island Telephone, our CloudWorx solution includes professional installation, ongoing training, free lifetime support, zero maintenance fees, and system administration at no extra cost. These features, included in the monthly service, meaning you can focus on your business – not your business phone.
Depending on which type of solution you deploy, troubleshooting problems may either be your responsibility or your providers.  With a cloud-based small business VoIP system, your provider should offer 24/7/365 monitoring, ongoing maintenance, and redundant data centers to ensure everything's running smoothly. In the event of a power failure or other business-impacting events, calls can be automatically routed to alternative phones or voicemail.
4. What is your budget?
While this may initially seem like the easiest question to answer, it's not always so cut and dry. As a first-time business phone buyer, you might get a lot of conflicting figures from vendors, business contacts, or even the internet. Each and every business has a unique set of needs that can't be solved with a one-size-fits-all approach.
Based on all of the factors we've discussed so far, you can clearly see there is an endless number of customizations that would affect your overall cost. If you opt for a premise-based system, you're going to have a much higher up-front cost, but won't be paying a monthly service fee to your vendor. With a cloud-based small business VoIP system, you won't have to purchase system hardware, but you will have a recurring monthly service fee.
Our best advice when considering your budget is to find a vendor that will listen to your requirements and develop a customized plan based on your business – not a business that looks like yours. If you feel like you're getting pushed into a system because that's the pre-packaged offer, try to find a vendor that carries a range of solutions and system brands – eliminating the risk of an incentivized recommendation. Just because you're a small business, doesn't mean that you should have to compromise!
Rhode Island Telephone Has Small Business VoIP Solutions
Consider a local vendor for your VoIP needs. One of the biggest benefits to choosing a company within your community is the support that you will receive. If you have an issue and need service, our staff always answers the phone and you're never put on hold for hours. With larger vendors you'll likely never see them again once they sell or install your system. At Rhode Island Telephone, you'll receive a free quote and, if you choose our VoIP services, we'll always be around to help you.