An auto attendant is a widely popular business tool that introduces the company and directs callers to the appropriate extension without speaking with a receptionist. Auto attendant best practices are important to keep in mind – clarity, brevity, and ease of use. This useful business tool helps reflect an air of professionalism, something paramount when making a first impression. Read on for more tips to implement when setting up an automated attendant for your business.
Tip #1 – Most Important Options First
The auto attendant should provide basic information, including office hours and the company website URL. Those are the most common questions a customer will have, so placing them first in the system will save everyone time. The option to dial a party's extension should also be front loaded. Do not provide every bit of information on the automated menu; keep it short. Break the information down into categories for callers and direct them accordingly.
Tip #2 – Keep the Message Simple and Clear
The worst thing that you can do is force callers to listen to a long, drawn out menu before being able to take any action. To avoid frustration, keep the auto attendant's menu clean and simple. The options should be easy to understand and direct the caller to the right department quickly.
Tip #3 – Don't Overload Callers With Sales Info and Promotions
Having a person on the phone may seem like a great opportunity for pitches or promotional information, but don't turn this scenario into a burden on the caller. People call because they need assistance, not more marketing. If you implement a promotion or sales pitch at the start of the automated message, make it brief. Say something to grab the caller's interest and then direct them to press a number to hear more. For example, a car dealership may want to mention a summer sale or a doctor's office can suggest callers get their shots ahead of flu season.
Tip #4 – Prepare Employees to Use Auto Attendant Best Practices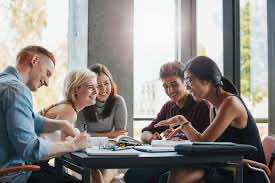 With the customer's end taken care of using your auto attendant, your employees will need some specific direction to ensure the user experience is carried throughout the entire phone call.  Use your auto attendant settings to let employees know what line the call is coming from, such as "sales" or "support," so they can have the proper tools ready to help the customer swiftly and efficiently. If an employee cannot be reached, allow the caller to leave a message to a tailored voicemail box. The employee's voicemail message should be written and rehearsed, not off the cuff. It should also be short and inform the customer that the call matters and will be returned promptly.
Bonus Tips
Reserve the zero key for the option to speak with a receptionist. As an industry standard, deviation from this practice may confuse callers.
If possible, include an after-hours message to direct any support-related questions.
Avoid the overuse of the word "please." Although polite, it can become unnecessary and aggravating if used too much.
While an auto attendant eases the process of forwarding customers to their destinations, they are still waiting on the line. As a company, you must strive to provide the best experience possible. RI Telephone can assist you in this goal by setting up these auto attendant best practices for your small business. CloudWorx, our cloud hosted VoIP solution, comes with features such as multi-level auto attendants (multiple greetings for weekends, holidays, etc.), a company directory, and music on hold options to guarantee that waiting on the line is less of a disruption for your callers. Learn more about your system options by giving us a call at 888.856.5970 or scheduling a conversation.