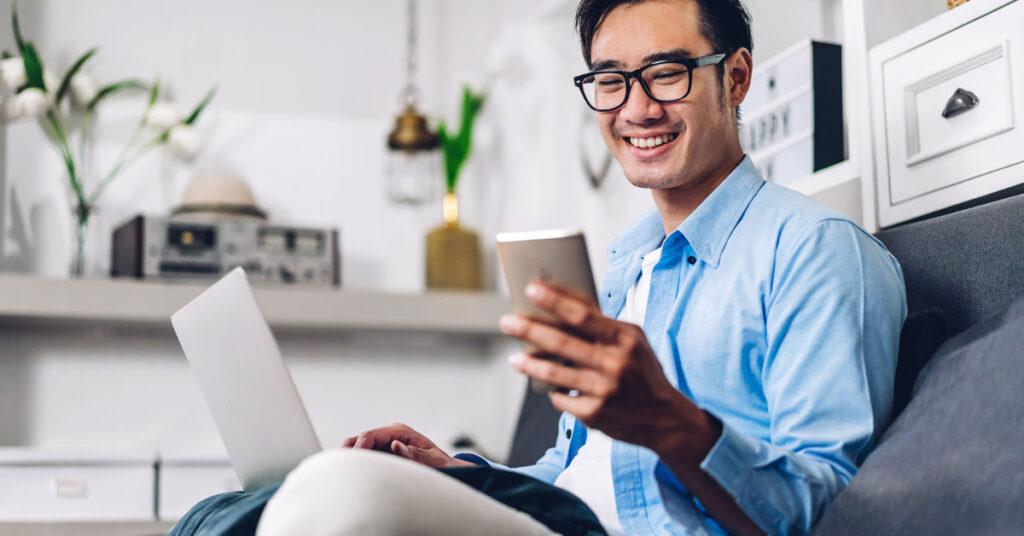 So the time has come for your business to upgrade its existing phone system. As you review your options, you're going to find that every VoIP provider has different offerings, but our CloudWorx VoIP features set us apart from others.
About CloudWorx VoIP Phone System
Our CloudWorx business phone system is a 100% cloud-based solution, which means you can access your phone system from anywhere in the world. It's a great option for businesses with employees who travel or offices that want to have remote working capabilities without sacrificing productivity.
Cloud-based systems mean you don't have to manage or support hardware on-site, and there's no need for an IT team to handle your phones. As a VoIP provider, Rhode Island Telephone can manage updates, support, and programming remotely…and so can you through our CloudWorx manager portal.
Key VoIP Features
With over 35 years in the telecommunications business, we've seen some interesting trends in the long line of VoIP solutions. One thing we always tell our potential customers is to do your research. Take a look at the product you're interested in and ask questions, touch the product, and make sure you're testing the phone functions.
Ease of use
We see it time and time again when customers switch to our service, they always comment about how easy our phones are to use. They have all the basic commands you should expect from a business phone system, in particular the hold/park buttons. This simple feature is commonly forgotten or hidden beneath a set of codes that you have to enter. With the Yealink phones we use with our CloudWorx customers, these simple features are available with a tap of a button.
Mobile Workforce and an App
With the Yealink phones, you can take your office phone off your desk and plug it into the internet at your house and the phone will operate as if you were in the office. This is a great feature, and with CloudWorx we make it even easier for you with our Android and Apple application you can download on your phone.
With the app installed, you simply open it wherever you are in the world, and you have access to your business phone. You can access your contacts, make a call, put calls on hold, transfer, call an extension, and more. The best part is that the app doesn't push out your cell phone number; calls will appear as your business phone number.
Unlimited Calling
You can make unlimited calls anywhere in the United States. Make as many long-distance calls as you need with no extra charge.
Voicemail Feature
With our VoIP solution voicemail to email is a helpful tool. When a caller leaves a message on your business phone and you don't have time to log into your phone or you're on the move, the message is automatically attached and transcribed to your email. Read the message and respond via phone call at a later time or send an email to the message sender.
Manager Portal
The manager portal of CloudWorx allows phone managers to access call logs and call history. Among other features, you can also set on hold music and create greetings for holidays or office hours. If you're role requires you to review call logs, you can have reporting created to see how many calls your office receives and sends, filter by users, and more. We offer in-person and online training classes to help you understand and utilize the features of the portal.
Keeping up with your telecommunications infrastructure is as important as your building structure itself; it's the foundation of your business and the access point to your customer base. It's worth your time and investment to research your VoIP solution options.
Since there is no one-size-fits-all approach, at Rhode Island Telephone we make it easy to customize VoIP features to your organization. We offer free quotes to answer any questions you may have about upgrading your business phone system and have a no pressure approach. Give us a call for more information!
Learn More About CloudWorx VoIP Features