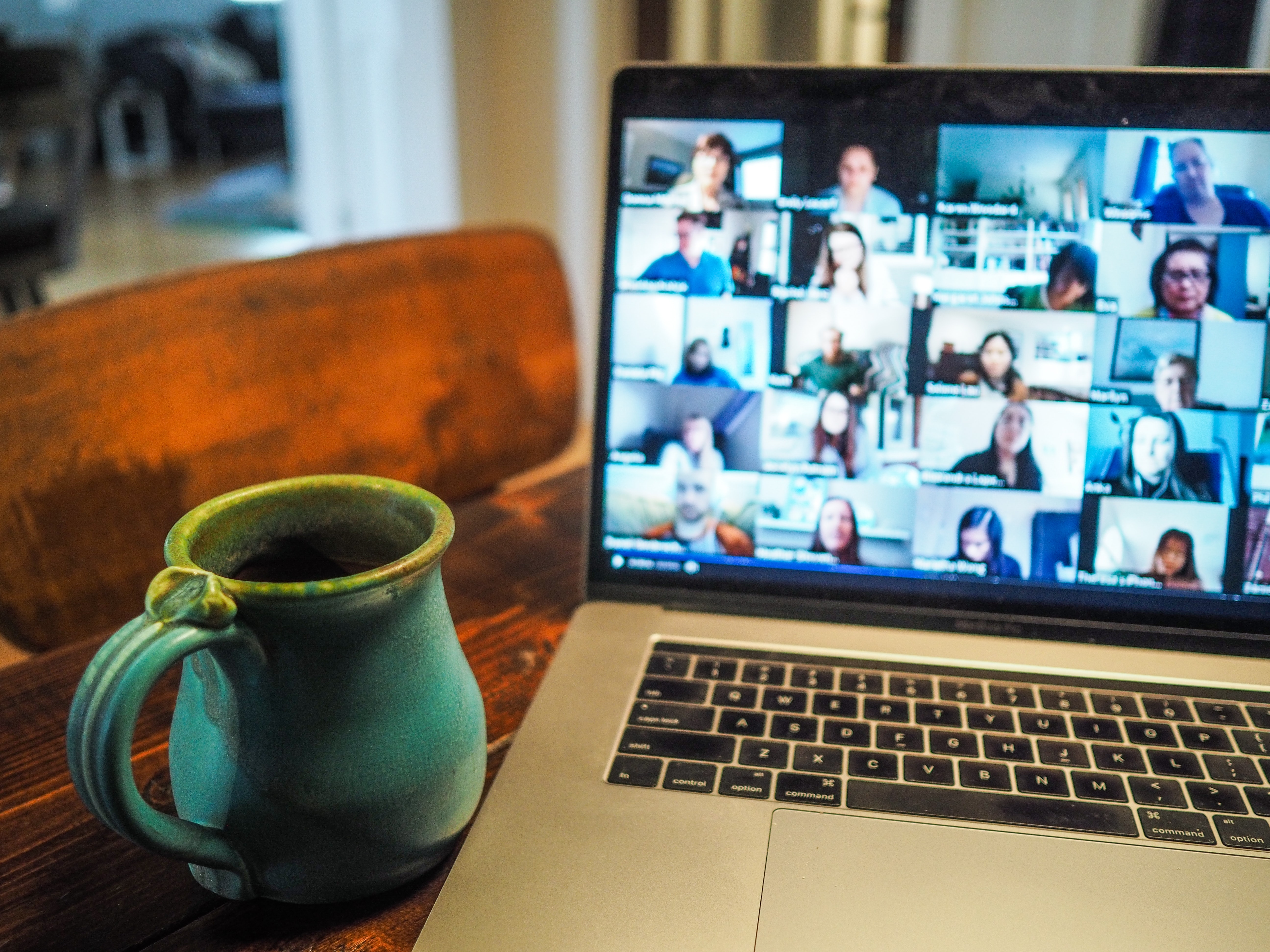 The technological landscape is constantly evolving, especially when it comes to business. Companies must be both agile and scalable to keep pace with technological changes and cloud-based phone solutions.
For those of us who remember the bygone days of transferring documents to floppy disks and e-mailing ourselves files to work on outside the office, cloud technology may seem like magic. But it's a magic more and more businesses are relying on, opting to make the switch to the cloud.
From cloud computing to cloud-based phone systems, these technologies greatly improve the efficiency of businesses processes – from financial transactions to data storage. Switching to the cloud is no long a matter of if, but when, and no good can come from waiting.  
3 Ways A Cloud-Based Phone Solution Can Grow Your Business
#1. A Cloud-Based Phone Solution Is Cost-Effective
Whether you use a cloud-hosted VoIP system or use cloud technology for data storage, switching to the cloud will save your bottom line. To leverage cloud-hosted technology, businesses need a reliable WiFi connection – it eliminates the need for costly hardware, as is the space required to store the data. Additionally, many cloud-based solutions are managed outside the business, lessening the burden on your IT team – for smaller businesses, it may eliminate the need for IT altogether, as maintenance is likely unnecessary. In fact, using a cloud-hosted VoIP solution for your company's phone system can save you anywhere from 40% to 80% on your monthly phone bills!
#2. It Increases Productivity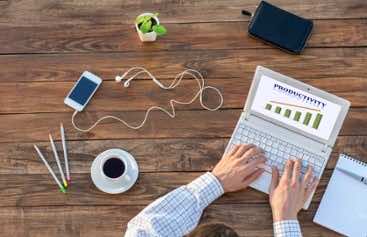 Because you can access the cloud from virtually any device at any time, employees aren't tied to their desks to make the magic happen. Your team can access work when it makes sense to them and you, making them more productive. Businesses that support remote workers – and want to hang onto the best talent – can easily accommodate the needs of those team members.
Whether in the office, at home, or working from a remote location, all employees can conduct their business with the same efficiency, because integrated voice communication is always available in the cloud, rather than tied to one specific workstation. 
Employees can work with more flexibly in a more controlled workplace – improving workplace satisfaction. And everyone knows a happier team is a more productive and effective workforce! Because you don't have to worry about employees missing critical calls, you can expend that energy where you it's most needed – in the running of your business. 
#3. It's Not Just About The Phones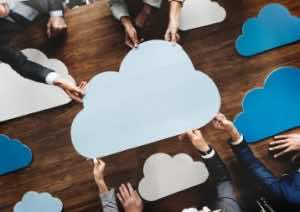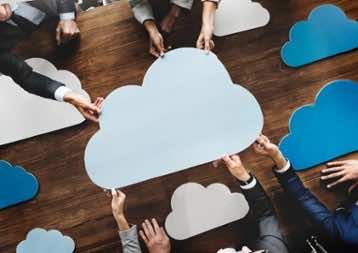 The installation of cloud-hosted VoIP systems simplifies your job when it comes to communication, both internally between employees and externally to your customers. But the adoption of cloud technology doesn't need to stop at your phone! Many businesses are now deploying private clouds in an effort to keep their business and data storage secure. 
In fact, more than 50% of survey respondents say their organization transfers confidential and sensitive information via the cloud. By putting your sensitive data in the cloud, you're protecting your business against a breach that could be extremely costly – both financially and by hurting your reputation. Secure your consumer, employee, and business private data by using the cloud.
Is A Cloud-Based Phone Solution Right For Your Business
There are different kinds of VoIP phone solutions, like on-premise vs cloud-based VoIP. It's important that you do your research to determine what's best for you, including knowing the type of network cabling that is available at your location. However, it's safe to say in today's evolving environment that VoIP is a necessity and can save you a significant amount of money, as well as offer you scalability for your growing needs. 
Begin Your Cloud-Based Phone Solution Transition 
Switching from a traditional phone system to VoIP can be the beginning of your company's digital transformation, and it's a great place to start! You expect a phone system to have the basics – forwarding, caller ID, voice mail, and faxing, but with cloud-based phone solutions, you can text your clients with an SMS messaging, seamlessly transfer calls, and much more. Not to mention, with a cloud-based phone solution we'll manage the system for you, ensure you're always up-to-date with the latest and greatest features, and offer you training. A cloud-based phone solution offers a no-hassle experience. 
Are you ready to begin your transition? Request a quote or give us a call to learn more about the business phone solutions available to you.