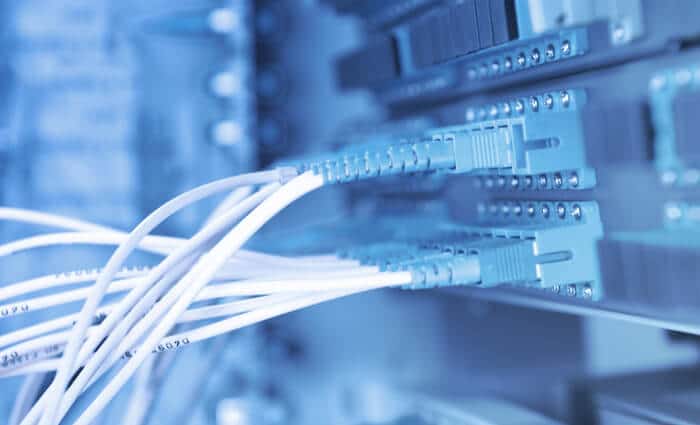 If you're a business owner, having internet redundancy options is so important. Imagine a big storm or a freak accident that takes out your power and internet? That means your business production comes to a screeching halt and you're missing out on important business opportunities. 
Also known as a dual connection, a redundant internet cable connection is there to back up your primary connection, so your company always has at least one internet connection at all times. A dual connection creates multiple paths to the internet, ensuring you have a steady stream of the internet in case one connection slows or goes dark.
Redundancy Options: Different Internet Connectivity Mediums
To make redundant internet connectivity, you need to have more than one point of connection, which means – a viable detour on a different road. Your options for connectivity depend on your area, and can include:
Fiber.

Fiber

is the fastest and has the highest bandwidth, which makes it the best pick for primary Internet service. However, it is not available everywhere and is often found only in densely populated major cities.

Copper lines.

Copper lines include T1, DS3, DSL, and is a standard way to access the internet. However, converting signals creates inefficiencies because the phone network was originally built for voice and not for data.

Cable.

Reliable and low in cost, it's your best backup if you have access to fiber cabling. It would cost you about $200-$400 per month.

Wireless.

If your business is located near the building that acts as a wireless internet distribution point, or can use 3G/4G, satellite internet, or other wireless bridging technology – wireless is a good option for backup. Otherwise, it's probably too slow to be a viable option for a primary connection.
For a secondary internet connection, we recommend using a different network or Internet Service Provider (ISP). If both your systems are from the same ISP and their network goes down, there's no internet redundancy. And if a different ISP is unavailable, you can use a different connection technology of comparable bandwidth.
If you're looking for added business protection for the equipment your have in your office (computers, laptops, etc.), we recommend looking into a UPS: Uninterruptible Power Supply, which can prevent data losses. While this is different than internet redundancy, it too can save important information in the event of a power loss.
How to Create a Redundant Internet Connection for Your Business
Choosing both cable and wireless or fiber optic connection is the most common method for internet redundancy. Fiber optic brings an added benefit of delivering the capabilities provided by an affordable and scalable cloud-hosted VoIP system.
Planning Internet Redundancy Options
Reviewing and planning your redundancy options is necessary when implementing your dual internet connection. First, you need to determine your budget size and then the requirements (along with the additional equipment required.) Also, understand the ISP's contract terms and conditions before you upgrade to this technology.
Working with an IT Team
For the implementation of this system, it is vital to work with an IT team throughout the entire process. If you don't have an in-house team, your ISP can provide consultations and analysis of phone and internet access, as well as an audit of current telephone and Internet bills.
Testing Your New Redundant Internet Connections
Don't let your hard work go to waste; the last thing you'd want is to find out your connection isn't working in an emergency situation. When you finally implement a redundant internet connection, test it to see whether there's any loss of connection.
Determining and implementing the right redundancy options for your internet network can seem like a lot of work for something you may only use a few times. It's incredibly beneficial in the long run as it serves as a safety net for your business continuity and communication with clients and partners.
Need Help Determining Your Options For Internet Connectivity
Contact Rhode Island Telephone, and we will help you determine what type of internet connectivity is the best for your business' secondary network. And we promise that you will realize how much peace of mind can a safe internet connection bring to you.